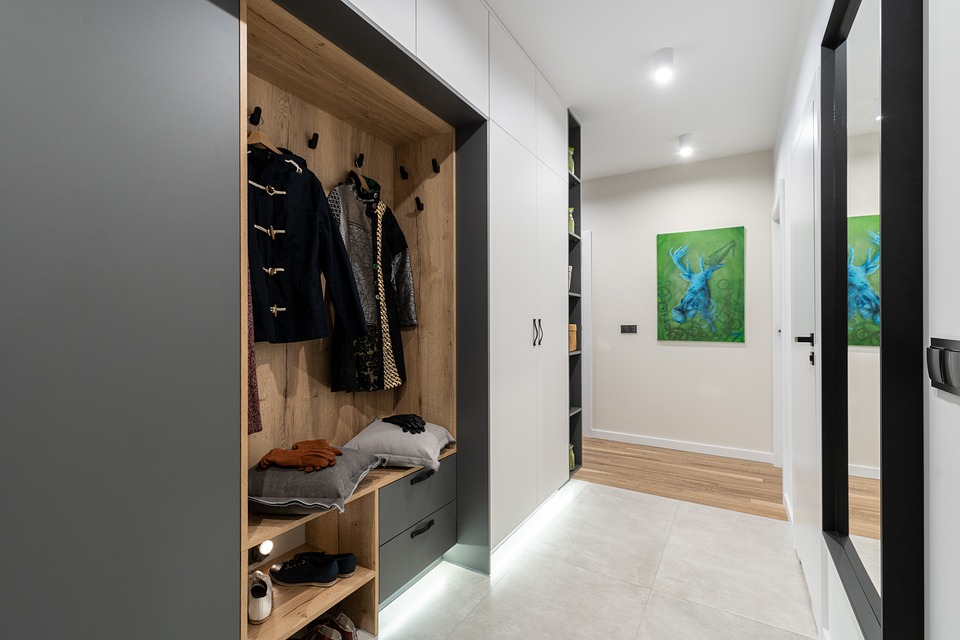 Are you tired of a grotesquely cluttered closet? No worries! We will help you discover the best way to revolutionize your closet space and de-clutter your home. We know how design house plans end up differently than you expected. We have the perfect design if you need extra media storage in your living room or want a luxury walk-in closet. Follow our professional tips for some great ideas.
Invest in Built-In Shelving!
Built-in shelving is an excellent option for the interior of your closet. Enjoy more opportunities for storage, and its overall look is unparalleled. Shelving provides open space to make it much easier to see what's inside by looking at it from the outside and also allows you to hang clothes on them. Depending on how your design house plans look, built-in shelving can be tailored to fit your needs, so whether you're looking for shoe cubbies, hanging rod brackets, or adjustable open shelves built into the walls – there are endless options for customizing your built-ins.
Dividers, Drawers, and Separators Make a Difference
If you have a closed closet design, separators inside help keep different items organized and easily accessible when needed — like belts and scarves in one place and folded pants in another. Try wooden dividers of different depths or sizes depending on what items are in each part of the closet, such as narrow spaces next to shallow drawers. Separators work great with wire shelves.
If appropriately placed within ample enough space, drawers revolutionize your storage capacity. How? They provide accessible areas for storing delicate items like jewellery, accessories and other small objects. Keep all your belongings safely tucked away out of sight. Use storage baskets and containers to sort your smaller items further. Custom-designed drawers fit your space and make it more functional.
Invest in Sliding Doors
Sliding doors provide an elegant touch and increased convenience to any room or area – including a closet! Experience a smooth transition between rooms while keeping all closets concealed. The nice entrances give off a sophisticated look regardless of style. Mirrored sliding doors make a room seem more expansive and reflect light beautifully. They are ideal for walk-in closet spaces. Convert a closet into a convenient dressing area with
Consider Contemporary Custom Lighting Options
Lighting choices play an essential role when designing any closet space, from accent lighting inside closets or full illumination over certain sections. Enjoy beautiful illumination in your walk-in closet. Quality custom lighting makes your closet space more functional.
Call Superior Closets for the Best Custom Closet Design
When you want high-quality closets and the best design options in the area, call the experts at Superior Closets. For years we have helped customers maximize their closet space with custom designs. Trust our team to help you make the most of your space, from luxury walk-in closets to practical closet organization systems. Call us today for your consultation. Our friendly team will be happy to help you. Contact us today.