THE SPACE
DISCOVERY PEOPLE
THE SPACE
DISCOVERY PEOPLE
THE SPACE
DISCOVERY PEOPLE
THE SPACE
DISCOVERY PEOPLE
WALL AND ENTERTAINMENT UNITS
Superior Closets is a family owned business that was established in 1991. Specializing in all storage solutions, we cater to both the residential and commercial sectors. We also closely work with interior designers and builders to make sure your storage space goes beyond your expectations. With more than 20 years experience in the industry, we stand behind the quality of our products and guarantee our workmanship.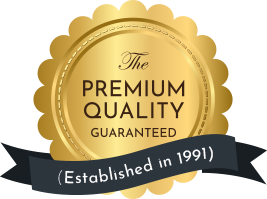 Erin Bury
It was a delight to work with Joseph and the Superior Closets team to customize the closets in our condo. He is friendly, responsive, and he knows his stuff - after our initial call he produced sketches and a reasonable quote, and then he came for an on-site visit to take measurements and finalize the design. The installation date was a few weeks later - his team was professional and efficient, and all three closets were done in a matter of hours. We're so pleased with the project and would recommend Joseph and his team to anyone looking for custom closets at a reasonable price. Lucy Rebelo
Amazing experience with this company. Joseph was very helpful & very professional. The installers did a great job & were very clean. I will be using this company again and recommending to family & friends. I've attached photos of a great job done! Mark Chiovitti
I came across their work visiting a friend who recommended Joseph and his team after showing us their closets. Joseph and his team were fantastic. Our initial meeting was great, Joseph worked around our schedule to meet and discuss options. He was very detailed oriented which we appreciated as he drew out each closets, offered his opinion on the best way to use the spaces and provided various options when it came to price. We had our entrance closet and both bedroom closets completed. I've attached a photo of the master bedroom walk in closet. The price was very reasonable, cheaper than IKEA's PAX system. Installation was smooth, communicating with Kate was fast and efficient. I would definitely recommend them to anyone who is considering making the best use of their closet space. Daniel L
A friend recommended Joseph as the guru of closets who would make all our dreams come true. They were not wrong. And not only that, but a rare company in this industry where you can communicate by email, get clear responses, and have people turn up punctually and reliably. But that's just the basics. Joseph came to visit ahead of time to provide guidance on how we should build the closet, and if the walls we were moving would provide enough space. He recommended a decent contractor to do the work. Then came back after to confirm the measurements and actually take a deposit for the fixtures. The advantage he offers is (1) knowing how a good closet works - how much space everything takes, and how best to arrange it, (2) customer built furniture and fixtures (from basic to fancy but all decent quality) to maximize what you get out of your space, and (3) professional installers who turn up, do a good job, and leave a clean space behind. Great value for the cost, and would definitely hire him again. Negin Hodaie
Amazing job from start to finish. Superior Closets was recommended to me by my realtor and I am so glad. They did an outstanding job from the start by understanding my needs, coming up with a practical and functional design, until the final installation. I moved to a much smaller condo and without the closet organization system, I would not have been able to fit everything nicely in my new condo. Yair come up with excellent solution and design and was extremely responsive. The work was done on time as promised. I would strongly recommend Superior Closets to anyone looking to upgrade and organize their closets. Jessica Earle
I have had a custom closet dream for my daughters room since moving into my home ten years ago; I never thought it would have brought me so much peace, I almost wept that is how thankful I was for everything to have a place! Thank you Superior Closets! 🤩 Jordana Goldlist
Joseph and his team did an amazing job on my closets and outfitting my penthouse with blinds. Great selection of materials, designs that work with the space, and installers they were friendly and respectful of our home. I would definitely recommend to anyone looking for custom work. Corbin M
We called Yair to do some custom closets for us and were so happy with his work. Yair was accommodating and offered to meet us at our place any time that worked for us. He talked to us about what our needs were and really tried to understand what we were looking for so that he could offer suggestions. He then measured and make sketches right there. We agreed on a solution that worked for our needs and budget and that was it. A few weeks later his guys came to install and we are so glad we went with Superior Closets. No high pressure sales, good quality, and professional staff. I've had multiple people ask who did our closets, and I would recommend Superior Closets to anyone looking to make their space more usable and wants something that will look good too Nikil Raja
Joseph and his team did a great job with installing custom closets. Fast and efficient with high quality work and great pricing! Will recommend
Schedule your free Consultation

Custom Design

Made in Canada

Professional Installation

Great Customer Service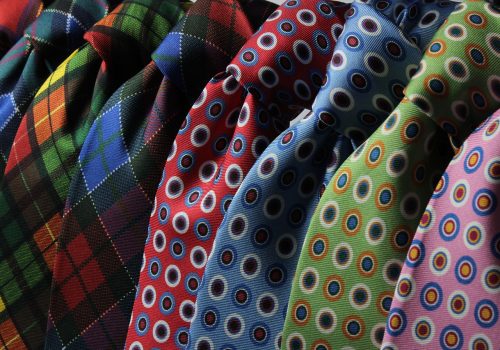 6 Living Room Organization Ideas to Maximize Space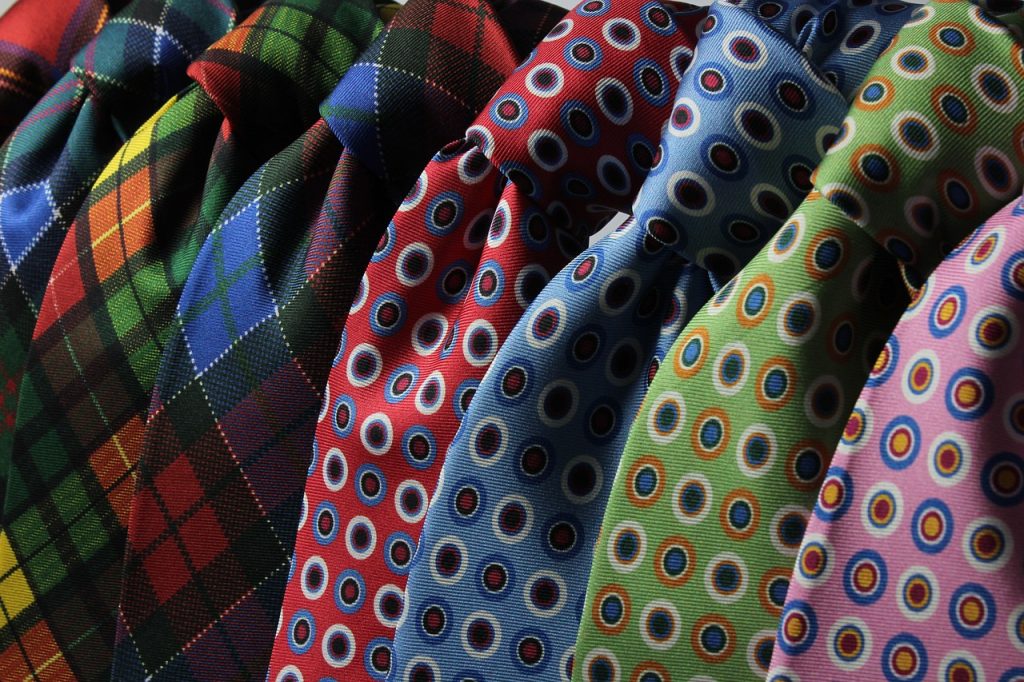 Are you absolutely stressed out with clutter and a messy living room? No worries! We are the storage experts. Your living room closet can benefit from extra attention for storage, organization, or decoration purposes. And if you want to maximize your space truly, sometimes speaking with a seasoned contractor for a home remodel and closet installation can make a big difference. Try these great organization ideas that will inspire you to declutter today!
1 Invest in a Custom Closet Organization System
A closet organization system is a great way to arrange and store items in your living room. It consists of shelves, drawers and hanging rods that can be easily customized according to the size and needs of your space. You can maximize storage space by creatively organizing smaller items such as books, toys, magazines, and other knick-knacks while creating an aesthetically pleasing space. A professional contractor for home remodel and closets can easily transform your living room storage space.
2 Add Hanging Organizers
Hanging organizers are essential for creating order out of chaos in any closet! You can use this item to hang up items such as heavy coats, jackets and other garments that otherwise wouldn't fit into a drawer or bin. Maximize the height of your closet so even if you're short on space, that won't be an issue.
3 Install Drawer Dividers
Drawer dividers make organizing matching clothing items easier than ever. Having dividers at hand keeps things efficiently sorted. You know where everything is at all times – no more rummaging for the kids' missing socks and gloves required! They come in all kinds of sizes. Customize them according to your needs.
4 Add Shoe Racks
Shoe racks are must-have closet organizers! Shelves come in various styles from metal grids to wood racks. Never worry about shoes piling up. Stackable shoe racks save space and give you plenty of space for every piece of footwear!
5 Install Custom Shelving with Labeled Bins
Adding custom shelves will make the most of your living room space, from floor-to-ceiling. After having your custom shelving and closet organizer installed, further divide small items into carefully labelled bins:
Scarves
Socks
Gloves
Caps
Masks
Summer footwear
Splurge on clear plastic containers with efficient lid sealing capabilities. Keep your items clean and ready for next season. Save your summer footwear, like flip-flops and sandals, and clean and stored them until you need them. Hide away piles of scarves and gloves till next winter – out of sight!
6 Add an Entertainment Center with Hidden Storage
Many of us use our living room for both entertainment and work. Whether it's piles of kids' homework or electronics used for working remotely – having a place to store all these items away is necessary. A high-quality entertainment unit will help you keep the items handy and nearby without having to worry about seeing daily clutter.
Contact Superior Closet Today for All Your Storage Needs!
When you want the best closet design, contact the experts at Superior Closets. Our talented team has helped hundreds of homeowners and business owners discover the benefits of high-quality custom closets. Contact us today. Our friendly team will be happy to talk with you.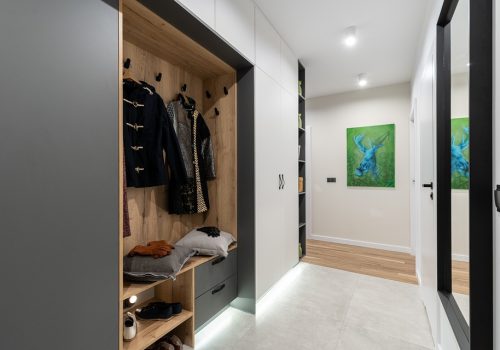 Cracking the Closet Design Code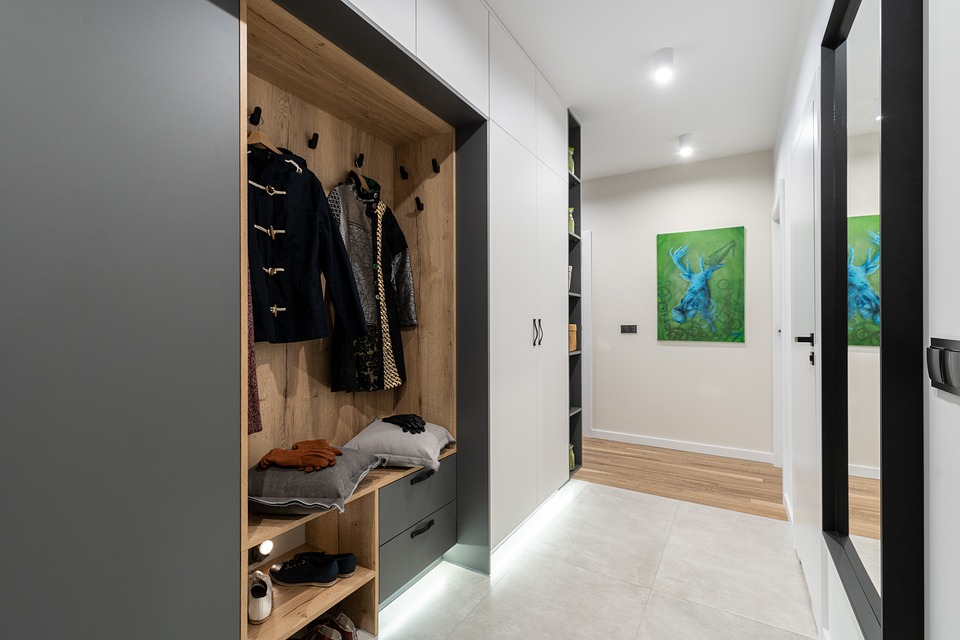 Are you tired of a grotesquely cluttered closet? No worries! We will help you discover the best way to revolutionize your closet space and de-clutter your home. We know how design house plans end up differently than you expected. We have the perfect design if you need extra media storage in your living room or want a luxury walk-in closet. Follow our professional tips for some great ideas.
Invest in Built-In Shelving!
Built-in shelving is an excellent option for the interior of your closet. Enjoy more opportunities for storage, and its overall look is unparalleled. Shelving provides open space to make it much easier to see what's inside by looking at it from the outside and also allows you to hang clothes on them. Depending on how your design house plans look, built-in shelving can be tailored to fit your needs, so whether you're looking for shoe cubbies, hanging rod brackets, or adjustable open shelves built into the walls – there are endless options for customizing your built-ins.
Dividers, Drawers, and Separators Make a Difference
If you have a closed closet design, separators inside help keep different items organized and easily accessible when needed — like belts and scarves in one place and folded pants in another. Try wooden dividers of different depths or sizes depending on what items are in each part of the closet, such as narrow spaces next to shallow drawers. Separators work great with wire shelves.
If appropriately placed within ample enough space, drawers revolutionize your storage capacity. How? They provide accessible areas for storing delicate items like jewellery, accessories and other small objects. Keep all your belongings safely tucked away out of sight. Use storage baskets and containers to sort your smaller items further. Custom-designed drawers fit your space and make it more functional.
Invest in Sliding Doors
Sliding doors provide an elegant touch and increased convenience to any room or area – including a closet! Experience a smooth transition between rooms while keeping all closets concealed. The nice entrances give off a sophisticated look regardless of style. Mirrored sliding doors make a room seem more expansive and reflect light beautifully. They are ideal for walk-in closet spaces. Convert a closet into a convenient dressing area with
Consider Contemporary Custom Lighting Options
Lighting choices play an essential role when designing any closet space, from accent lighting inside closets or full illumination over certain sections. Enjoy beautiful illumination in your walk-in closet. Quality custom lighting makes your closet space more functional.
Call Superior Closets for the Best Custom Closet Design
When you want high-quality closets and the best design options in the area, call the experts at Superior Closets. For years we have helped customers maximize their closet space with custom designs. Trust our team to help you make the most of your space, from luxury walk-in closets to practical closet organization systems. Call us today for your consultation. Our friendly team will be happy to help you. Contact us today.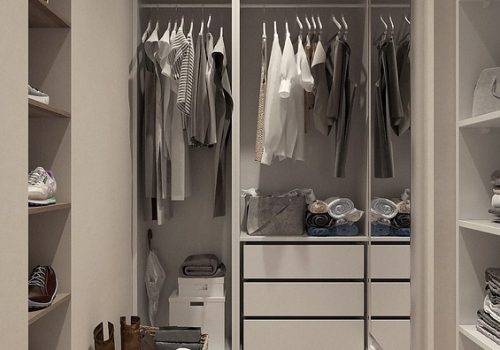 Is a New Walk-In Closet Worth It?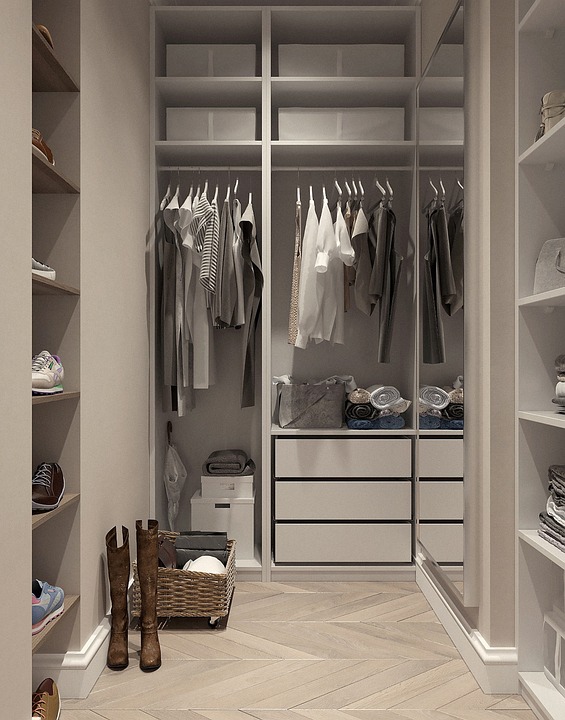 A walk-in closet is an investment of practicality and luxury. Enjoy a space to efficiently store your items, enabling quick access for daily living. If done right, your gorgeous new closet systems can be a beautiful, personalized sanctuary within your home. Whether you're looking to install a comprehensive multi-part system or keep it simple with shelving and hanging areas, a walk-in closet will increase the value of your home and bring convenience to your morning routine.
Improve Your Overall Organization
Installing a walk-in closet allows you to organize and categorize your clothes, shoes and accessories easily. No more digging through drawers for that favourite shirt or making do with a closet too small to hang all of your clothes. Today's walk-in closet systems make everything accessible and organized, so getting dressed each morning is a breeze.
Accessibility
Easier accessibility is one of the biggest advantages of a walk-in closet. With no door obstructing and ample lighting, quickly visually scan your contents to find the clothes you're looking for. Experience easier access to every item.
Maximize Your Closet Space
Make the most out of space in your bedroom. Incorporate more shelves and drawers into it creatively. Store more items rather than just hanging them up on racks. Find space for anything from jeans to jewelry, winter coats to shorts and everything else. With this, you can have all your belongings neatly organized without too much of an intrusion into the room's layout.
A Walk-In Closet for Large and Small Spaces Alike
Whether you're tight on space or have a large area to fill, installing a walk-in closet is beneficial for urban apartments and suburban homes. Customize the design and fit it into smaller areas. Create the setup that best suits your specific requirements and preferences.
Enjoy Luxurious Privacy
With a walk-in closet, you will have enhanced privacy, allowing you to store personal items safely. Set up a luxurious private dressing area in your walk-in closet, complete with a custom mirror and sitting area. Enjoy private his and hers sections. A walk-in closet makes you less dependent on searching through your partner's storage spaces when looking for something particular. Avoid clutter with your own beautiful dressing space.
Call Superior Closets Today!
When you want high-end storage solutions, call the experts at Superior Closets. Whether you have a small urban space or a large estate, Superior Closets will provide you with the perfect closet design for your home and lifestyle. Call us today.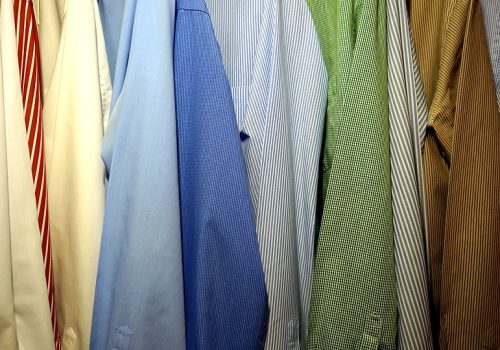 8 Closet Organizer Ideas that You will LOVE!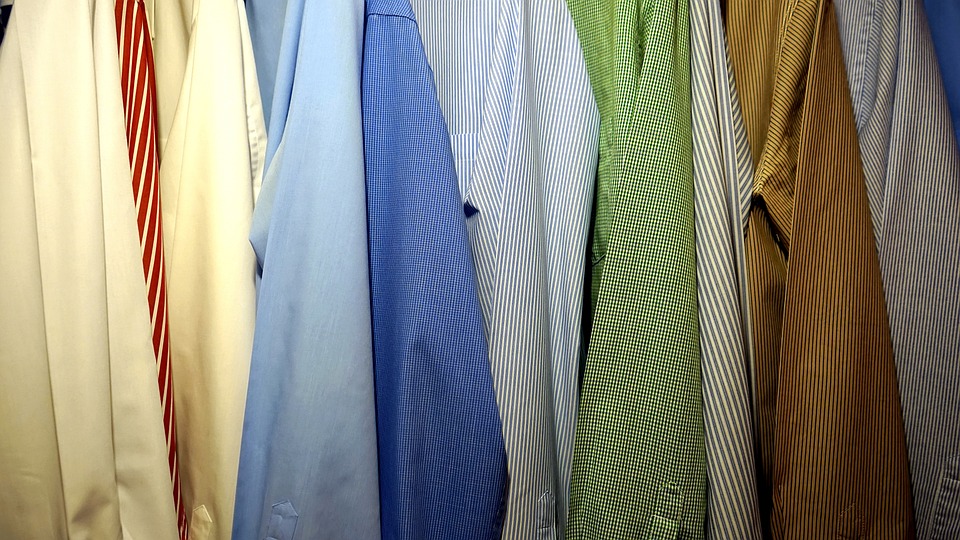 Don't you hate having a cluttered coat closet? Or maybe your master bedroom walk-in closet is an utterly disastrous mess! Closets are often the most neglected part of our homes. They're usually filled with clothes we rarely wear, and they're difficult to keep organized. One of the top trending modern bedroom ideas is investing in a total custom closet system. Store everything from shoes, hats, scarves, belts, and jewelry without worrying about making a big mess.
1 Be Systematic When You Organize Your Closet
Start by creating a system for organizing your closet. A good rule of thumb is to divide your closet into three sections: hanging area, floor storage, and shoe storage. Consider how much room you need for each type of item. If you have a lot of shoes, you might need more than one shelf. A designated dressing room area remains one of this year's top modern bedroom ideas. If you want to install a dressing area into your walk-in closet, chat with your design team about the best layout for your new closet space.
2 Think About Functionality
Once you have determined where everything goes, group items based on functionality. This will help you find things faster when you need them. For example, group your boots with your winter clothing, or your business suits with your ties or scarves.
3 Install Custom Shelving, Hooks, and Storage System
How much clothing do you have? If you have a lot of clothing, then you need to find a place where you can store it. Install a custom storage system using shelves and hooks. If you want to organize your closet, you should look at what type of organization works best for you.
4 Put Items Where You Can Reach Them
Don't forget to consider your height! Hang clothing where you can reach them and little-used items a little out of reach! This way you don't have to worry about a ton of baskets falling on your head when you reach for your winter caps or have to worry about digging deep in your closet for your favourite little black dress.
5 Install Custom Shoe Racks
Shoes are probably the hardest thing to store. You can put them in boxes, but they tend to get messy. Another option is to buy shoe racks. These are great if you don't have much space.
6 Add a Scarf Holder for Your Collection
Scarfs are a great accessory to add to any outfit. You can use a scarf holder to store your scarves. You can also use a basket to hold your scarves.
7 Small Drawers Work Best for Jewelry
Jewelry is something that people often forget about until it's time to go somewhere. When you're going somewhere, you might not remember to take your jewelry. To avoid this problem, install small drawers to store your jewelry safely. They can also store small items like cufflinks, ties, or belts.
8 Be Smart About the Coat Closet
Depending on the time of year, you may find yourself having to grab a hat and warm scarf quickly to protect your head from the harsh cold. Consider setting up your coat closet with hooks for hats and a custom closet system for coats, boots, and gloves. Nothing is more frustrating than trying to get your family out the door while fishing for missing gloves and hats!
Superior Closets offers the best closet system solutions in the Toronto area. Contact us today to speak with our friendly staff about your important storage needs. Call us today.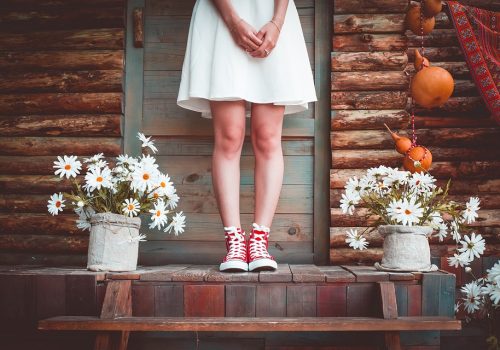 Over 15 Insanely Cute First Home Ideas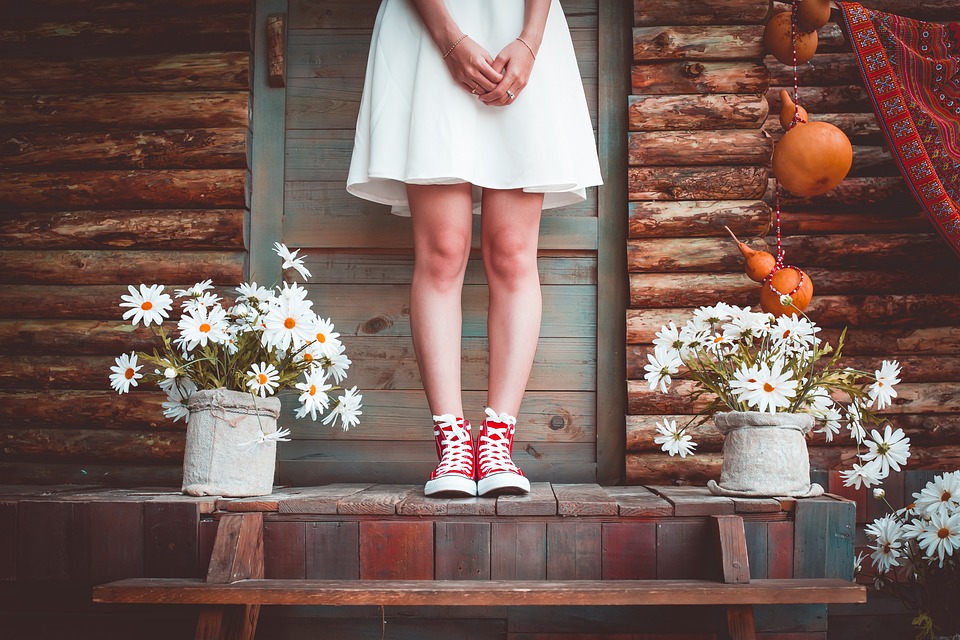 Congratulations! You have moved into your first home! If you are like most first-time homeowners, your first home may be a little on the small side. Maybe your budget limits what you can afford. But don't worry, you don't have to sacrifice style when decorating with a smaller budget. Little things like mirrored closet doors or hanging original wall art add beautiful style to your home on a smaller budget. In fact, there are many ways to create an inviting atmosphere without having to spend a fortune.
Maximize Your Space with a Luxury Custom Walk-In Closet
No matter your budget, you need the luxury of a beautiful walk-in closet. Whether you repurpose a large closet or storage space or decide to remodel, you will not regret adding a new closet. Why? One mistake homebuyers make is filling their home with clutter. A walk-in closet or custom closet provides a place to organize your clothing, accessories, and shoes. If you have space and the budget, expanding storage to include a full walk-in closet with a dressing room will provide you with a gorgeous space for getting ready every morning. Add features like
Custom lighting
Luxury mirrored closet doors
Seating
Private Seating
Custom lighting
Vanity
Shelving
Closet organizers
Not sure if your new home has space for a walk-in closet? Contact our Superior Closets design team. We will happily review your space and give you a private consultation. We know that every new homeowner wants to make the most of their new home. So call us today. We will find creative solutions to maximize every inch of the available room in your house.
Add Privacy Curtains and Custom Window Coverings
Custom curtains are one of the easiest ways to add privacy to any room. They also provide a sense of security and warmth. Install colourful curtains as playful accents for any room. Curtains block out light and create a more intimate environment. Or opt for sheer window coverings to let in beautiful natural light to open up a space. Some popular window-covering ideas are:
Gorgeous designer roller shades
Screen shades
Heavy Hunter Douglas window treatments
Sheer window coverings
Go Green with Lush Live Plants
There's no denying that vibrant green plants are a naturally beautiful addition to any room. And while plants require maintenance, they provide aesthetic beauty and help keep indoor air clean. By adding bold green colours and textures, plants bring life into any room.
Which houseplants should you add to your home?
Maidenhair Fern
Christmas Cactus
Fiddle Leaf Fig
Chinese Evergreen
Philodendron
Use Smart Lighting to Change the Mood of a Room
Wouldn't it be great if there was a magical way to change the ambience of a room to fit the occasion? Well, there is! Install smart lighting and enjoy nearly limitless options at your fingertips. Working with your smartphone, smart lighting can be customized to your preferences.
Having over romantic company? Set the lights to dim, or even a warm rose, to create an intimate setting. Maybe you want security lights for an elderly relative or want more lighting for your kitchen prep station. No matter what you need, custom lighting gives you the opportunity to really transform a room to fit your lifestyle.
Call Superior Closets Today for the Best Home Design in the GTA
Are you ready to renovate your new home? Call the design team at Superior Closets. We will provide you with expert help on custom closets, walk-in closets, window coverings, custom entertainment units, cabinetry, and more. Contact us today for your initial consultation. We look forward to working with you.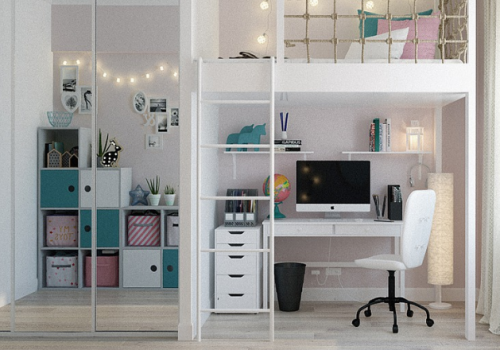 7 Storage Ideas Pro Home Designers Swear By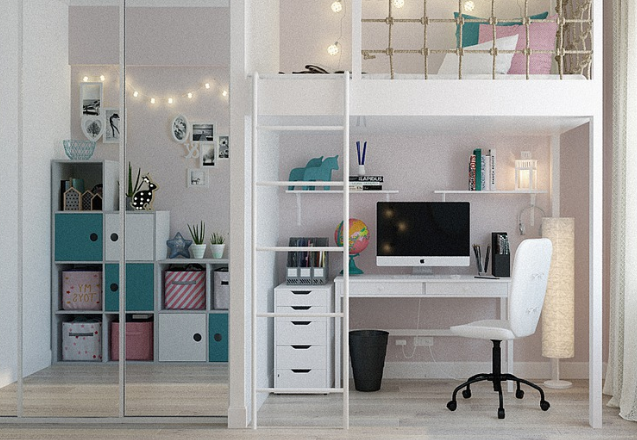 Does your home clutter depress you? It's time to stop your clutter from controlling your life. Embrace these innovative storage ideas and get back your life. Organizing closets and cabinets doesn't need to be difficult. Let's take your organization to the next level with these professional tips.
1 Custom Display Shelves and Cabinets
Don't worry about your shoes, books, and electronics piling up ever again. Work with a custom design team to build a gorgeous display cabinet for your media or a hidden storage nook for your sneaker collection. Work with a talented designer to find out how you can truly maximize your space. It's more than organizing closets – it's making the most out of all of your space.
2 Innovative Secret Storage
Stop stuffing junk in plastic bins all over your home. Instead take advantage of secret storage. From storage ottomans to contemporary beds with hidden storage drawers, buy multipurpose furniture that is both comfortable and practical.
3 The Hidden Credenza
Do you have a spot underneath your living room stairs? Install a small custom cabinet or bookshelf to take advantage of this triangular nook. This is a great place to store overflow items like extra jackets or even the kids' bookbags.
4 Luxury Wine Storage Racks
The great thing about wine storage racks is that they are both functional and attractive. Showcase your wine collection in handy storage space. Floating wine shelves have a unique luxurious touch that will accent your dining room.
5 The Walk-In Closet
Your master bedroom can benefit from a custom-made walk-in closet. Organize your clothing, jewelry, shoes, and more in a spacious area. Your walk-in closet can double as a dressing area or even a small home office.
6 Go Vertical
Look around your home. How much blank vertical space do you have? Building custom shelving or bookshelves utilizes every bit of space without all the extra clutter. Try floating shelves for knick-knacks and books or a floor-to-ceiling entertainment unit for storing media and electronics.
7 The 20×20 Rule of Decluttering
Finally, if you find that you have way too much clutter to store, consider applying the 20×20 rule. If an item costs less than twenty dollars or you can replace it in less than twenty minutes, toss the item. While this rule doesn't apply to every item, for example, sentimental items, you can easily rid yourself of lots of unnecessary items like old shoes or dusty magazines.
When you want the best storage solutions, contact Superior Closets. We offer exciting storage designs, perfect for every homeowner. Whether your budget is big or small, the Superior Closets team guarantees that we will work with you to find the right storage system for you. We offer a variety of services and products, including building walk-in closets, designing custom storage units, and installing cabinetry and shelving. Contact Superior Closets today.