THE SPACE
DISCOVERY PEOPLE
THE SPACE
DISCOVERY PEOPLE
THE SPACE
DISCOVERY PEOPLE
THE SPACE
DISCOVERY PEOPLE
WALL AND ENTERTAINMENT UNITS
Superior Closets is a family owned business that was established in 1991. Specializing in all storage solutions, we cater to both the residential and commercial sectors. We also closely work with interior designers and builders to make sure your storage space goes beyond your expectations. With more than 20 years experience in the industry, we stand behind the quality of our products and guarantee our workmanship.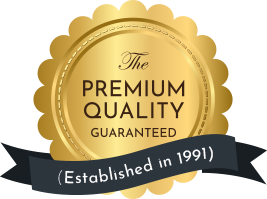 Erin Bury
It was a delight to work with Joseph and the Superior Closets team to customize the closets in our condo. He is friendly, responsive, and he knows his stuff - after our initial call he produced sketches and a reasonable quote, and then he came for an on-site visit to take measurements and finalize the design. The installation date was a few weeks later - his team was professional and efficient, and all three closets were done in a matter of hours. We're so pleased with the project and would recommend Joseph and his team to anyone looking for custom closets at a reasonable price. Lucy Rebelo
Amazing experience with this company. Joseph was very helpful & very professional. The installers did a great job & were very clean. I will be using this company again and recommending to family & friends. I've attached photos of a great job done! Mark Chiovitti
I came across their work visiting a friend who recommended Joseph and his team after showing us their closets. Joseph and his team were fantastic. Our initial meeting was great, Joseph worked around our schedule to meet and discuss options. He was very detailed oriented which we appreciated as he drew out each closets, offered his opinion on the best way to use the spaces and provided various options when it came to price. We had our entrance closet and both bedroom closets completed. I've attached a photo of the master bedroom walk in closet. The price was very reasonable, cheaper than IKEA's PAX system. Installation was smooth, communicating with Kate was fast and efficient. I would definitely recommend them to anyone who is considering making the best use of their closet space. Daniel L
A friend recommended Joseph as the guru of closets who would make all our dreams come true. They were not wrong. And not only that, but a rare company in this industry where you can communicate by email, get clear responses, and have people turn up punctually and reliably. But that's just the basics. Joseph came to visit ahead of time to provide guidance on how we should build the closet, and if the walls we were moving would provide enough space. He recommended a decent contractor to do the work. Then came back after to confirm the measurements and actually take a deposit for the fixtures. The advantage he offers is (1) knowing how a good closet works - how much space everything takes, and how best to arrange it, (2) customer built furniture and fixtures (from basic to fancy but all decent quality) to maximize what you get out of your space, and (3) professional installers who turn up, do a good job, and leave a clean space behind. Great value for the cost, and would definitely hire him again. Negin Hodaie
Amazing job from start to finish. Superior Closets was recommended to me by my realtor and I am so glad. They did an outstanding job from the start by understanding my needs, coming up with a practical and functional design, until the final installation. I moved to a much smaller condo and without the closet organization system, I would not have been able to fit everything nicely in my new condo. Yair come up with excellent solution and design and was extremely responsive. The work was done on time as promised. I would strongly recommend Superior Closets to anyone looking to upgrade and organize their closets. Jessica Earle
I have had a custom closet dream for my daughters room since moving into my home ten years ago; I never thought it would have brought me so much peace, I almost wept that is how thankful I was for everything to have a place! Thank you Superior Closets! 🤩 Jordana Goldlist
Joseph and his team did an amazing job on my closets and outfitting my penthouse with blinds. Great selection of materials, designs that work with the space, and installers they were friendly and respectful of our home. I would definitely recommend to anyone looking for custom work. Corbin M
We called Yair to do some custom closets for us and were so happy with his work. Yair was accommodating and offered to meet us at our place any time that worked for us. He talked to us about what our needs were and really tried to understand what we were looking for so that he could offer suggestions. He then measured and make sketches right there. We agreed on a solution that worked for our needs and budget and that was it. A few weeks later his guys came to install and we are so glad we went with Superior Closets. No high pressure sales, good quality, and professional staff. I've had multiple people ask who did our closets, and I would recommend Superior Closets to anyone looking to make their space more usable and wants something that will look good too Nikil Raja
Joseph and his team did a great job with installing custom closets. Fast and efficient with high quality work and great pricing! Will recommend
Schedule your free Consultation

Custom Design

Made in Canada

Professional Installation

Great Customer Service
The Secret to Making a Small Space Feel Huge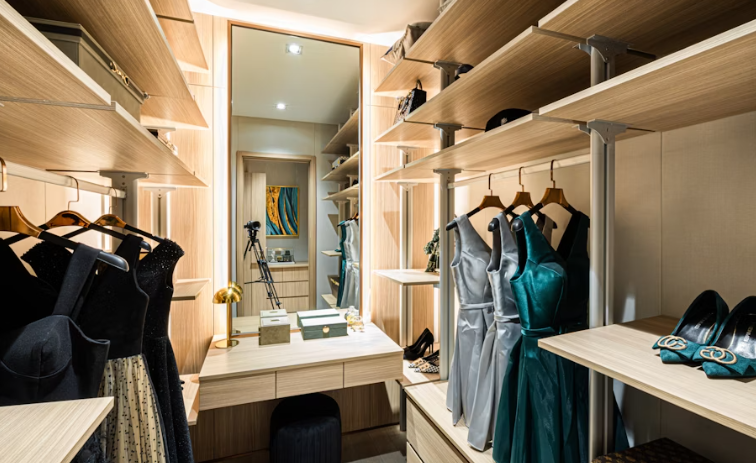 Are you tired of feeling cramped in your small living space? The solution might be closer than you think – custom closets. The strategic design of these closets and more can work wonders in making your room appear larger than it actually is. Let's delve into the ways custom closets create the illusion of more square footage.
Purge and Analyze Your Space
The initial step towards achieving a more spacious feel is to assess your belongings. Conduct a thorough purge, eliminating anything unnecessary. This quick decluttering enhances visual appeal and sets the stage for an organized space. Following this, analyze how you utilize the room. Tailor your custom closet and more to maximize the efficiency of your activities.
Maximizing Storage Space
Custom closet companies employ ingenious space-saving techniques to optimize storage. Hanging rods that extend from corner to corner provide additional hanging room. Adjustable shelving offers flexibility to accommodate changing storage needs. Incorporating drawers on rollers and pull-out racks ensures easy accessibility while keeping items hidden.
Vertical Space and Doors
Make the most of every inch of vertical space, extending from the floor to the ceiling. Utilize floor-to-ceiling hinged doors to maximize wall space. Implement shelving that spans the entire height of the walls, with upper cabinets reserved for items rarely accessed. Tall and narrow shelving units are excellent for conserving floor space. Explore space-saving door styles such as pocket and sliding doors that don't require traditional swing clearance. Consider using glass doors to allow natural light to penetrate, creating an open and airy feel. Mirrored doors can also contribute by reflecting light and making rooms feel more expansive.
Multi-functional Storage Furniture Pieces
Integrate multi-functional storage furniture pieces to further optimize your space. For example, an ottoman with a lift-up lid can serve as both shoe storage and extra seating. Under-bed drawers can be repurposed as custom nightstands. Wall beds with built-in storage cabinets can transform into a sofa or workstation, offering versatility in a compact setup.
Proper Lighting and Mirrors
Small spaces benefit greatly from proper lighting and mirrors. Install strip LED lights on shelving to enhance visibility and brighten up the space. Hanging a large mirror on the back wall of a closet can create the illusion of depth, making the room feel more expansive.
Reclaim Your Space With Savvy Custom Closet Design
Customizing storage around your specific needs and incorporating space-saving design tricks can significantly impact the perceived size of a room. Well-designed closets keep belongings neatly contained, contributing to the overall openness of a space. Embrace the strategic use of custom closets to create the illusion of a larger area, allowing you to make the most of your living space and enjoy a more open and expansive home.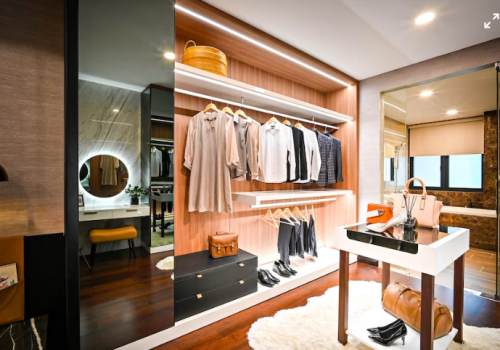 Closet Disaster to Beautiful Walk-in Paradise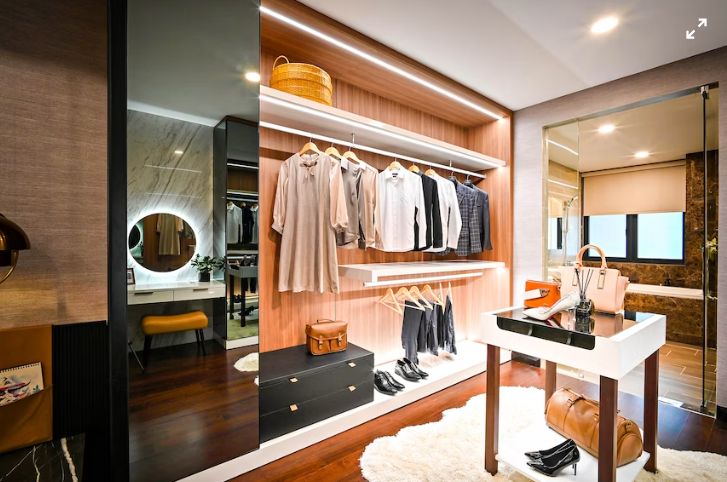 Are you tired of opening your closet doors and feeling overwhelmed by the mess inside? Do you need help finding your favorite outfits in the sea of chaos, or worse, discover that some of your clothes are wrinkled, creased, or damaged due to the lack of organization? Is your overall bedroom or living room decor just a cluttered mess? If you're nodding along, it might be time for a closet transformation.
1. Assess Your Needs
The first step in turning your closet disaster into a beautiful walk-in paradise is to assess your needs. Think about your clothing collection, accessories, and your desire to use the space. And how can new storage enhance your bedroom or living room decor Custom designers will work with you to understand your unique requirements and preferences, ensuring that the final design meets your specific needs.
2. Declutter and Edit
Before you can create a beautiful walk-in paradise, you need to declutter and edit your wardrobe. It's the perfect time to get rid of clothing you no longer wear, donate items that are in good condition, and toss out anything that's damaged beyond repair. This will free up valuable space and make the transformation process smoother.
3. Optimize Storage Space
One of the main reasons closets become a disaster is insufficient storage. Custom designers can help you maximize your storage space by incorporating solutions like adjustable shelving, hanging rods, drawers, and specialized compartments for shoes, handbags, and accessories. These solutions will not only keep your items organized but also ensure they're easily accessible.
4. Lighting is Key
A well-lit closet is a beautiful closet. Consider installing both ambient and task lighting. Ambient lighting creates an inviting atmosphere, while task lighting ensures you can see the details of your clothing. Custom designers will help you choose the right lighting fixtures and placements for your walk-in paradise.
5. Use High-Quality Materials
Investing in high-quality materials is essential for a stunning closet transformation. Custom designers can guide you in choosing the best materials for your space. Durable materials will ensure your closet not only looks beautiful but also stands the test of time.
6. Incorporate a Vanity Area
If you have the space, consider adding a vanity area within your walk-in closet. It can serve as a makeup station or a place to accessorize your outfits. A well-designed vanity area can add a touch of luxury to your daily routine.
7. Add a Full-Length Mirror
A full-length mirror is a must in any walk-in paradise. It's practical and visually enlarges the space and adds a touch of elegance. Custom designers can help you choose the perfect placement and frame style for your mirror.
8. Personalize Your Space
Your walk-in paradise should reflect your style. Custom designers can help you personalize your closet by choosing the right finishes, colors, and decorative elements. This personal touch will make your closet not only functional but also a reflection of your taste and personality.
9. Make Use of Accessories
Remember to incorporate accessories in your walk-in paradise. These can include hooks for scarves and hats, pull-out tie racks, and pull-out belt racks. Accessories add functionality and organization to your space while ensuring that no detail is overlooked.
10. Professional Installation
A beautiful walk-in paradise requires professional installation. Custom designers work with skilled craftsmen to ensure your design is flawlessly executed. From precise measurements to the final installation, professionals will take care of every detail, making the transformation process stress-free.
Your transformed closet will enhance your daily routine and add a touch of luxury to your home. It's time to say goodbye to closet chaos and hello to your own walk-in paradise. Call Superior Closets today.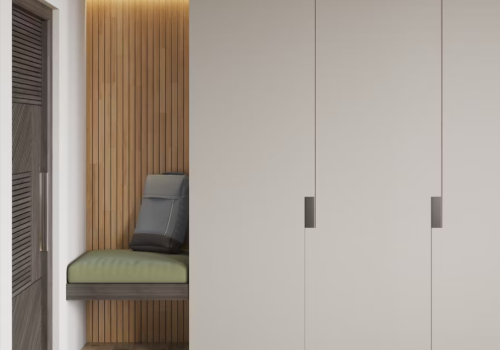 Clever Storage Solutions for Living Small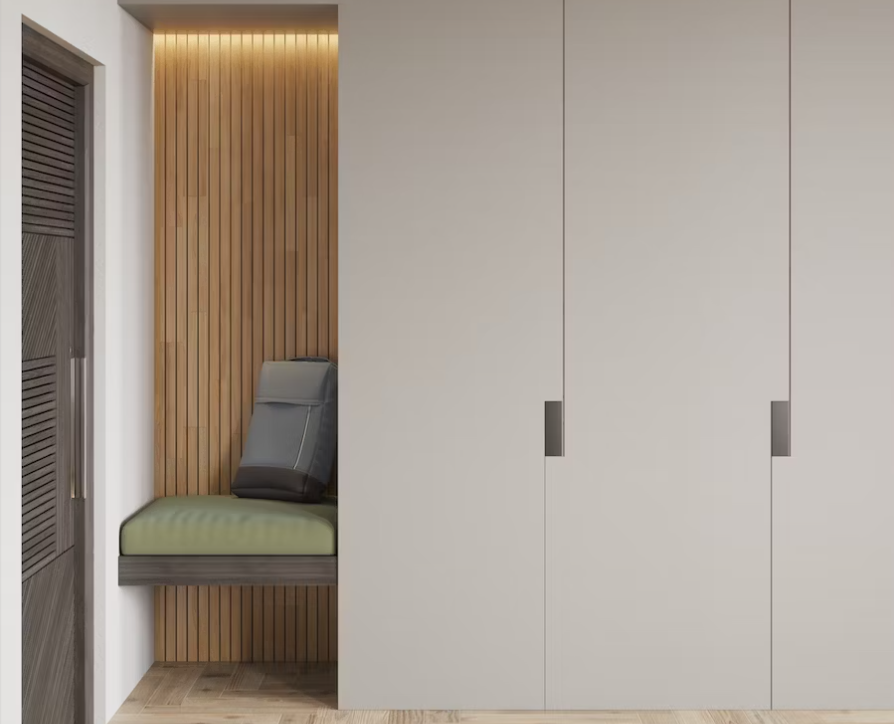 Living in a small space can be both cozy and charming, but it often presents a challenge regarding storage. However, with the right approach to custom closets and closet organization systems, you can maximize your available space and keep your living area clutter-free and functional. Explore some clever storage solutions to maximize your limited space.
Small Living Space Solutions
Investing in closet space can be a game-changer for small living spaces. Here are some ways custom closets can make a difference:
Tailored to Your Needs: Closets are designed for your belongings and lifestyle. They can be customized to accommodate your wardrobe, shoes, accessories, and more. With custom solutions, every inch of space is used efficiently.
Built-In Efficiency: Closets often include built-in features like shelving, drawers, hanging rods, and specialized compartments for various items. These features make it easier to keep your belongings organized and accessible.
Floor-to-Ceiling Storage: Closets can extend from the floor to the ceiling to maximize vertical space. This design provides ample storage and creates a clean and streamlined look.
Closet Organization Systems
Closet organization systems are another valuable addition to small living spaces. These systems are designed to optimize storage and keep your belongings tidy. How they can help:
Adjustable Shelves: Many closet organization systems offer adjustable shelves. This flexibility allows you to adapt the storage configuration as your needs change over time. You can easily reposition shelves to accommodate different items, from folded clothes to shoes and accessories.
Drawers and Dividers: Closet systems often include drawers with dividers, making it simple to organize small items like socks, belts, and jewelry. Dividers keep items separated and prevent them from getting jumbled together.
Double Hanging Rods: Utilize vertical space efficiently by incorporating double hanging rods into your closet organization system. This design feature is excellent for storing shirts, blouses, and pants, doubling your hanging space without requiring more square footage.
Pull-Out Accessories: Some closet systems feature pull-out accessories like tie and belt racks, jewelry trays, and valet rods. These accessories help keep your accessories organized and easily accessible.
Wall-Mounted Shelves and Hooks
When floor space is limited, look to your walls for additional storage:
Floating Shelves: Wall-mounted shelves provide a place to display decorative items, books, or small storage bins. They can be installed in any room, including the bedroom, living room, or kitchen.
Hooks and Pegs: Install hooks and pegs on your walls to hang coats, hats, bags, or even kitchen utensils. These versatile storage solutions keep items organized and within easy reach.
Fold-Down Desks and Murphy Beds
For small home offices or guest rooms, consider fold-down desks and Murphy beds:
Fold-Down Desk: A fold-down desk can be mounted on the wall and used as a workspace when needed. When not in use, it can be folded up to save space.
Murphy Bed: A Murphy bed is a space-saving bed that can be stored vertically against the wall when not in use. This allows you to free up floor space in a small bedroom or guest room.
Call Superior Closets for Your Custom Storage Needs
With these clever storage solutions, you can make the most of your small living space, keeping it organized and clutter-free. Combining these ideas'll create a functional and stylish living space that feels larger and more organized than ever before. Contact Superior Closets today.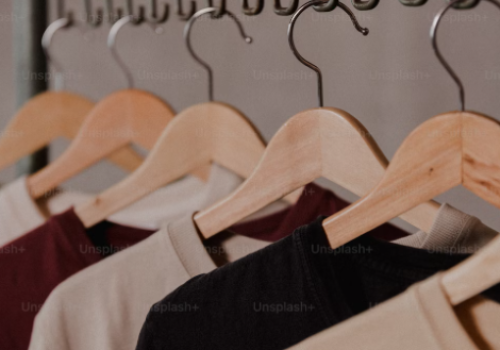 Small Space, Big Style: Creative Storage Solutions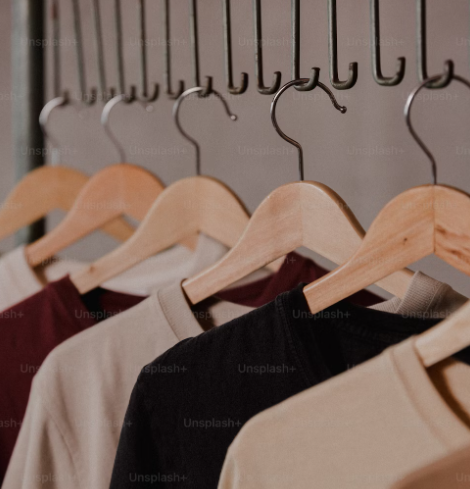 Living in a small space doesn't mean sacrificing style or organization. You can maximize every inch to create a functional and fashionable closet with clever solutions. Clever small apartment living room interior design makes a big difference. Custom closets and closet organizer systems make optimizing even the tiniest areas easy. Here are some creative ideas to give your small closet a big makeover.
Built-In Custom Closet
A built-in custom closet provides a polished storage solution for awkward nooks and unfinished basement spaces. Work with a carpenter to construct the closet framing into the available space. Add prefabricated shelving, hanging rods, and drawers configured to suit your needs. Melamine, wood, and wire shelving materials work well. Top with crown moulding for a built-in look for a beautiful living room interior design look.
Paint or stain the finished closet to coordinate with your décor. Customize with glass doors, lighting, or specialty pull-outs for shoes, ties, belts, and more.
Reach-In Closet Organizer
Reach-in closets are narrow spaces between walls or in alcoves. Maximize vertical storage with a reach-in closet organizer system. Choose from wood, metal, or adjustable wire racking. Install a tower unit in the corner to double hanging and shelving capacity. Add a closet rod and shelves above shorter hanging space.
Underbed pull-out drawers on rollers can substitute for bottom shelving. Hang shoe organizers, belt racks, and hooks on the backs of doors. Utilize baskets, fabric cubes, and other accessories to contain clutter.
Wall-Mount Closet Organizer
Small walk-in closets gain storage with a wall-mount system. Start with a track installed at the ceiling. Hang standards with adjustable shelves and rods suspended from the track. Use decorative hooks for bags, belts, and ties. Stackable plastic drawers or cubbies mount between the poles for folded clothes.
Add freestanding mesh drawers and slide-out trays. Install a closet rod below for short hanging space. Wall-mount systems keep floors clear and make use of air space.
Freestanding Closet Organizer
Freestanding storage units allow you to retrofit any room into an organized closet. To customize your needs, look for units with adjustable shelves, drawers, and hanging rods. Target freestanding organizers made by ClosetMaid, Rubbermaid, and IKEA. Position tall wardrobes or combo dresser/hanging units to partition a room.
Use modular bookcases and cubbies to build your system. Top with decorative baskets and matching hangers for a cohesive look. Freestanding pieces bring flexibility to awkward layouts.
Contact Superior Closets Today
No matter the size, a well-organized closet promotes tidiness. With customized racks, drawers, and smart solutions, small spaces can hold everything inside. Consult closet professionals or take on DIY projects to create your ideal layout. Use every inch efficiently and transform how you store clothes, shoes, accessories, and more. The results will be a closet maximizing each square foot with form and function. Contact us today.
Maximize Your Space: Genius Storage Solutions for Small Homes
Living in small homes and compact living spaces is becoming increasingly popular in urban areas due to limited availability and high housing costs. Although it can be cozy and efficient, it can also pose challenges when it comes to storage. However, with some creative thinking like custom organizer systems and smart planning, you can optimize your space and turn your small abode into a functional and clutter-free haven.
Embrace Vertical Storage
When space is scarce, look upward. Vertical storage solutions make the best use of unused wall space. Install wall-mounted shelves, racks, closet organizer systems, and cabinets to store books, decorations, and everyday items. Over-the-door organizers are ideal for shoes, accessories, and cleaning supplies. Vertical storage not only frees up floor space but also adds a visually appealing dimension to your home decor.
Multipurpose Furniture
Invest in multifunctional furniture to optimize your small home. A sofa bed or daybed with storage underneath saves space and accommodates guests comfortably. Coffee tables with built-in storage or nesting tables can be easily tucked away when not in use. Beds with drawers underneath or loft beds with built-in desks provide excellent space-saving solutions for bedrooms.
Hidden storage compartments are the epitome of genius storage solutions. Furniture pieces with concealed storage, such as ottomans with removable tops, can hold blankets, pillows, or other items. Consider a storage bench by the entryway to keep shoes and accessories organized or a hollow ottoman for everyday essentials that stay out of sight.
Utilize Wasted Spaces
Make use of every nook and cranny in your home. Convert under-stair storage into an organized space for shoes, coats, or a mini-library. The area above cabinets or kitchen shelves can store seldom-used items or kitchen appliances only brought out occasionally. Install floating shelves in tight corners to display decorative pieces and free up precious counter space.
An organized closet is essential for maximizing space in small homes. Install a customizable closet system with shelves, drawers, and hanging space that can be tailored to fit your belongings neatly. Utilize slimline hangers to save space and maximize the number of garments you can hang. Utilize the back of the closet door for additional storage with hooks or organizers.
Optimize Kitchen Storage
Kitchens can become cluttered quickly, but there are many smart storage solutions to keep them tidy. Install a pegboard on an empty wall to hang pots, pans, and utensils. Magnetic knife strips free up valuable counter space while keeping your knives accessible. Stackable containers and bins help organize pantry items efficiently, and pull-out cabinet organizers maximize storage in deep cabinets.
Embrace Minimalism
Finally, one of the most effective strategies for small home storage is embracing a minimalist lifestyle. Reduce clutter and keep only items that are truly essential or hold sentimental value. Regularly declutter your space and donate or sell items you no longer need. A clutter-free environment not only creates a sense of serenity but also makes it easier to maintain an organized living space.
Remember, the key is to declutter and stay organized consistently to maintain a harmonious and functional living environment. Contact us today.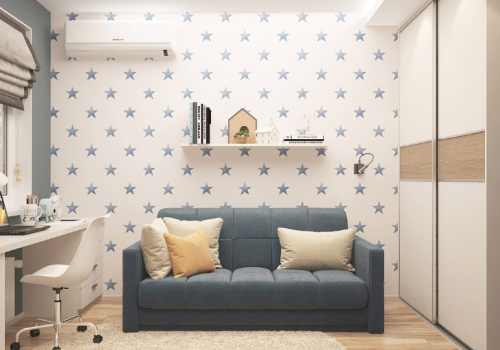 Maximize Your Space: Clever Storage Solutions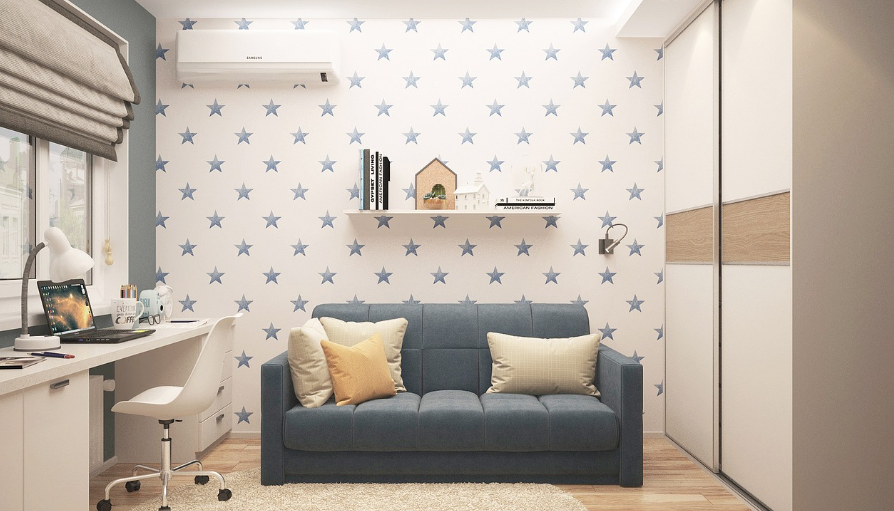 When it comes to keeping our homes organized, having sufficient storage space of the living room is essential. Custom closets, walk-in closets, and organization closet systems are all excellent options for maximizing your space and ensuring everything has its place. This article will explore the benefits of these storage solutions and how they can help you achieve a clutter-free and well-organized home.
Custom Closets: Tailored to Your Needs
Custom closets are designed for your space and storage requirements. Whether you have a small reach-in closet or a larger walk-in closet, custom solutions can be designed to maximize every inch of available space of the living room.
Here's why custom closets are worth considering:
Optimal Use of Space: Custom closets are built to fit your specific dimensions, ensuring no space is wasted. Every nook and cranny can be utilized efficiently, from floor to ceiling, with features like adjustable shelves, hanging rods, shoe racks, and drawers.
Personalization: With a custom closet, you can personalize the design and organization features according to your preferences. You can choose the number of shelves, the height of hanging rods, and the types of compartments that best suit your storage needs.
Increased Functionality: Custom closets are designed with your lifestyle in mind. They can be tailored to accommodate specific items, such as long dresses, folded clothes, shoes, accessories, or even specialized storage for jewelry or ties. This ensures that everything has a designated place, making it easier to find and access your belongings.
Walk-in Closets: A Luxurious Storage Haven
If you have the space, a walk-in closet is the epitome of luxury and convenience. Walk-in closets offer many benefits that can transform your storage experience:
Ample Storage Capacity: Walk-in closets provide abundant storage space for your entire wardrobe and more. They can accommodate hanging garments, shelves for folded items, shoe racks, and even space for a dressing table or seating area. The additional space allows for better organization and easier access to your belongings.
Enhanced Organization: A larger walk-in closet allows for better organization and separation of different clothing categories. You can have designated sections for dresses, shirts, pants, and accessories, making it easier to find what you need without rummaging through a cramped space.
Room for Personalization: With a walk-in closet, you can add personal touches and create a space that reflects your style. Incorporate elements like a full-length mirror, stylish lighting fixtures, or decorative accents to make your walk-in closet feel like a luxurious boutique.
Organization Closet Systems: Modular and Flexible Solutions
Organization closet systems offer modular and flexible storage solutions that can be customized to fit your needs. These systems typically include various components, such as shelves, drawers, hanging rods, and baskets. Here's why organization closet systems are a smart choice:
Easy Installation: They are designed for easy installation, making them a convenient option for homeowners. They typically come with pre-designed components and instructions, allowing you to assemble and install them without professional assistance.
Versatility and Adaptability: These systems offer versatility and adaptability to changing storage needs. As your needs evolve, you can reconfigure the system to accommodate new items or adjust the layout to optimize the storage space.
Budget-Friendly: Organization closet systems are often more affordable than custom-built or walk-in closets. They provide a cost-effective solution for achieving a well-organized space without breaking the bank.
Maximize Your Space and Declutter Your Home
Investing in custom closets, walk-in closets, or organization closet systems can revolutionize how you store and organize your belongings. These storage solutions offer personalized options, efficient use of space, increased functionality, and the ability to declutter your home.
Whether you have a small space or ample room, there is a storage solution that can fit your needs and help you create a tidy and organized living environment. Maximize your space and enjoy the benefits of a clutter-free home today. Call Superior Closets today!