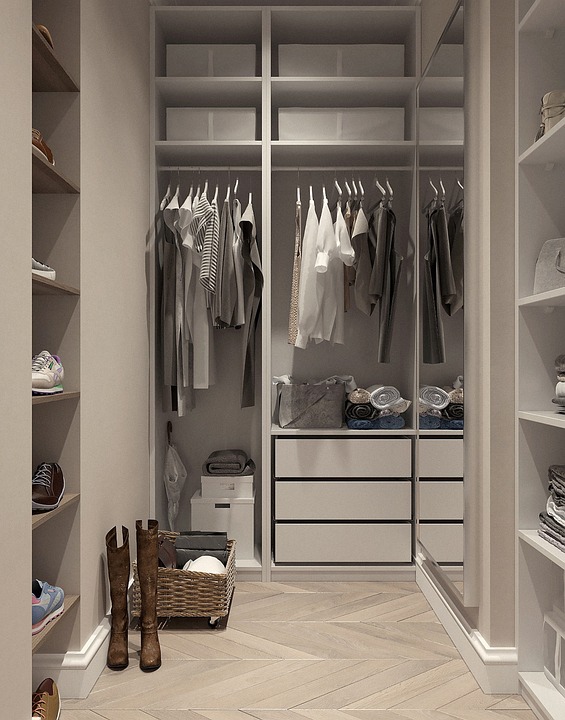 A walk-in closet is an investment of practicality and luxury. Enjoy a space to efficiently store your items, enabling quick access for daily living. If done right, your gorgeous new closet systems can be a beautiful, personalized sanctuary within your home. Whether you're looking to install a comprehensive multi-part system or keep it simple with shelving and hanging areas, a walk-in closet will increase the value of your home and bring convenience to your morning routine.
Improve Your Overall Organization
Installing a walk-in closet allows you to organize and categorize your clothes, shoes and accessories easily. No more digging through drawers for that favourite shirt or making do with a closet too small to hang all of your clothes. Today's walk-in closet systems make everything accessible and organized, so getting dressed each morning is a breeze.
Accessibility
Easier accessibility is one of the biggest advantages of a walk-in closet. With no door obstructing and ample lighting, quickly visually scan your contents to find the clothes you're looking for. Experience easier access to every item.
Maximize Your Closet Space
Make the most out of space in your bedroom. Incorporate more shelves and drawers into it creatively. Store more items rather than just hanging them up on racks. Find space for anything from jeans to jewelry, winter coats to shorts and everything else. With this, you can have all your belongings neatly organized without too much of an intrusion into the room's layout.
A Walk-In Closet for Large and Small Spaces Alike
Whether you're tight on space or have a large area to fill, installing a walk-in closet is beneficial for urban apartments and suburban homes. Customize the design and fit it into smaller areas. Create the setup that best suits your specific requirements and preferences.
Enjoy Luxurious Privacy
With a walk-in closet, you will have enhanced privacy, allowing you to store personal items safely. Set up a luxurious private dressing area in your walk-in closet, complete with a custom mirror and sitting area. Enjoy private his and hers sections. A walk-in closet makes you less dependent on searching through your partner's storage spaces when looking for something particular. Avoid clutter with your own beautiful dressing space.
Call Superior Closets Today!
When you want high-end storage solutions, call the experts at Superior Closets. Whether you have a small urban space or a large estate, Superior Closets will provide you with the perfect closet design for your home and lifestyle. Call us today.