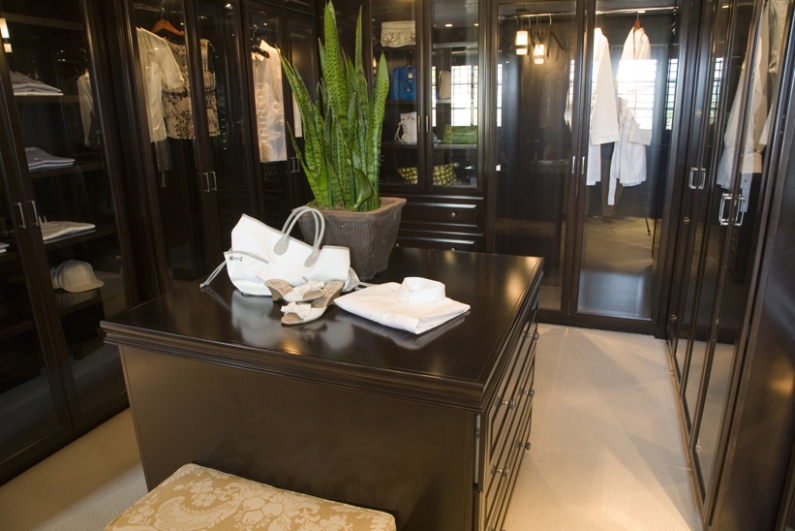 Enjoy the epitome of luxury with a gorgeous walk-in closet. Whether you have a smaller urban space with limited storage or a massive master bedroom with an outdated walk-in closet layout, the Superior Closet design team will work with you so you can have the closet you always wanted. What are the advantages of a walk-in closet? Besides incredible storage space, a walk-in closet can serve as a dressing room, reading space, or even a small home office. Let's explore the benefits of contemporary walk-in closets.  
Not Your Average Closet
In the past closets were just massive spaces full of old boxes, moth-ridden clothes, and broken tennis rackets. Today contemporary walk-in closets showcase the epitome of modern design. With gorgeous designs, increased hidden storage, and additional multifunctionality, today's walk-in closets bring incredible satisfaction. Do you have a master bedroom with an outdated walk-in closet layout? No worries. We can help you update your closet with the latest:
Custom lighting
Full-length mirrors
Dressing area space
Custom hidden storage
Modern storage systems
Space for reading
And more
As you can see, you can customize your walk-in closet in whatever way you wish. Find the right design that fits your unique lifestyle.
Space and More Space
Our walk-in closets have a spacious layout to display clothing and accessories in a convenient and attractive way. Let us know what you need. Do you want a place to store photo albums or sports equipment? How about space for your formalwear or business suits? We will find the right storage system for you. Add extra storage for your accessories like your shoe collection or designer purses.
Customized for You
Don't worry about having to dig through bins of old clothes or reach up high for an old box of baseball cards. We will work with you to design a closet space that fits your needs. We sit down with each client and find out what they need most from their new closet. We take into account your lifestyle, your aesthetic preferences, and the actual space. We recommend custom options perfect for you.
A Luxurious Private Dressing Area
Enjoy your own private dressing area. Superior Closets can outfit your walk-in closet with custom lighting, gorgeous mirrors, and a sitting area so you can dress each day in style. Display your clothing prominently so you can find what you need quickly. Feel like royalty in your new dressing space.
Reading Area
Believe it or not, many homeowners want to use their walk-in closet for quiet reading or as a compact home office. We can design a space that will work around your needs. Features like custom lighting, extra seating, and storage for books or electronics can transform your closet space into a multifunctional reading nook perfect for those moments that you want peace and quiet.
Contact the seasoned design team at Superior Closets today. Our friendly staff will be happy to help you design the walk-in closet of your dreams. Call us today.