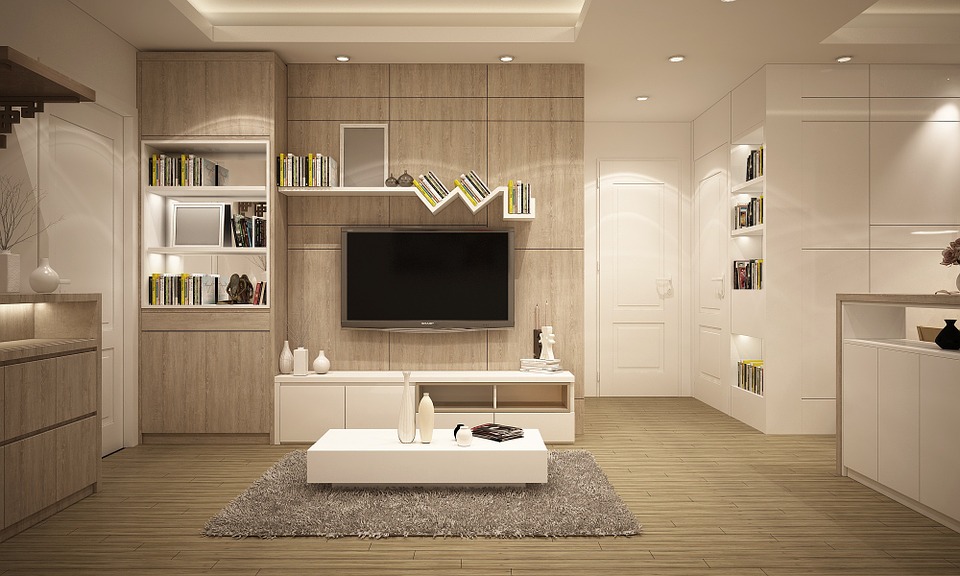 Living room clutter getting you depressed? Unlock more space in your apartment or home with a contemporary custom entertainment unit. More than a TV stand, an entertainment center provides you with storage for media, electronics, and books. Hide away ugly clutter and enjoy the luxury of a custom entertainment unit perfectly designed for your home. What should you look for when choosing the right pieces for your living room? 
How Big is Your TV?
Before you decide on what type of entertainment unit you need, take the time to measure out your television. With a standard TV stand, your television sits on top of a stand. With a custom entertainment unit, the television is nestled within. You might want additional bookshelves, drawers, and storage. Because of this, it's important to know the exact measurements of your television. Is your television hooked up to a console? Take that into account as well.
What Size is Your Room?
You might think that going big is always better. However, a very large entertainment centre might make a small living space seem cramped. Size up your room carefully. Would you need to move any furniture? How big is your sofa compared to the television? Should you move some furniture out of the room to make space for a quality entertainment unit? You want to sit at least four feet away from your television. If you aren't sure what size unit works best for your home, just talk with one of our helpful designers here at Superior Closets. Our staff will be happy to help you find the custom unit that meets your needs.
About Designs and Styles
Will the television be the main focus of your room? If so, consider style and aesthetics when choosing your entertainment unit. This is a significant purchase that should last for a long time. Choose a high-quality material that has durability and reliability. Choose from a wide array of styles from modern and contemporary to more traditional styles.
Do you want a free-standing unit, one with bookshelves, or something more modular and simple? Consider your lifestyle. Do you tend to work in the living room, and have extra electronics, a laptop, and books you would like to store out of sight? Or do you live a more minimalist lifestyle and prefer simplistic design? Perhaps a more functional bookshelf meets your needs better. Speak with your designer about the best style for you.
Choosing the Right Colour
Should you opt for a light-coloured wood or maybe a sleek black synthetic? Generally speaking, you want a lighter colour and white tones to brighten up a room. However, you might want something in ebony or matte black if you want to add some contrast. While not everyone wants to go bold with their entertainment center, you might want to experiment with a bolder red for something fun and uniquely quirky. Walnut and smoky ash remain popular favourites this year.
Contact Superior Closet Today
Superior Closet is a one-stop shop for all your storage needs. Select from an impressive selection of custom entertainment units, shelving, closets, and more. We promise to help you maximize the space in your home. Contact us today. Our friendly staff would love to sp