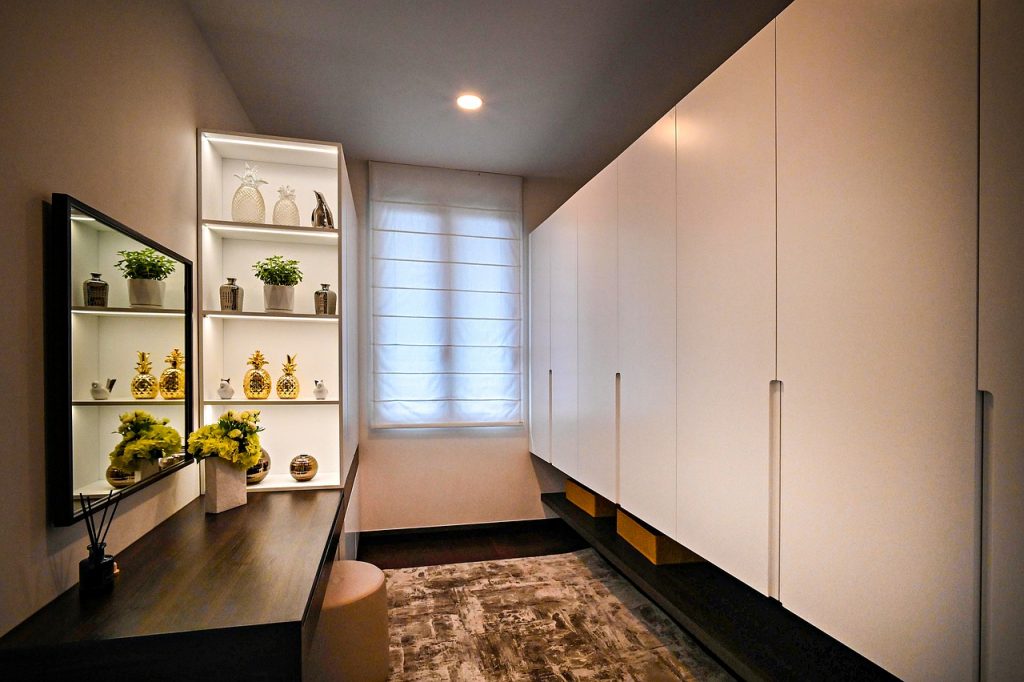 A dressing room closet (sometimes known as a wardrobe closet) is a great way to beautifully display all of your clothing. When it comes to the proper creation of one, the process depends on your preferences. However, some tried, and true strategies work across closets.
If you want some tips for creating a functional and beautiful walk-in closet, keep reading.
How Much Space is Needed for a Walk-in Dressing Closet?
The average walk-in closet size is 4'x4', but a dressing room closet needs enough room to fit an entire person with closets. Adding another few feet to each side is a start, but you'll ideally at least one ten feet regarding depth.
Ten feet enables you to address all of the potential clothing space and yourself. It may also be able to fit in a standing mirror if you want.
Consider a Folding Screen
Because having a 15-foot walk-in closet is challenging, you can assign your dressing area with a folding screen. A folding screen (or modesty screen) segments a portion of your room for getting dressed.
This enables you to control this segment of your room with greater ease, making a smaller closet appear bigger.
Get A Clothing Rack That Handles Multiple Types
A good clothing rack will hold shoes, jackets, pants, and accessories. All of those accessories should be positioned for easy reach. For example, shoes should be at foot level.
Ideally, these should be built into the wall as a custom feature. But if you can't afford that, you can re-purpose other shelving.
Organize Your Closet By Activity
It's good to be able to look at a spot and know the clothing is organized. However, organizing into different types of clothing is rarely helpful enough. Instead, you need to sort by activity.
You can sort your clothes in the following categories:
Formal wear
Everyday wear
Lounge wear
Swimsuits
Gym clothes
If you go to more unique activities, you might have a different list than this. That's fine as long as you know where your clothing is.
Fit A Bench Into Your Dressing Closet
A dressing room closet should include a bench for two reasons:
To easily put on shoes and socks
So you can reach the upper shelves
While building out isn't always an option in your house, building up is more viable. If you can, see about expanding your dressing closet to the ceiling.
It might be a bit tricky to reach, but that is what your bench is for.
Final Thoughts
A dressing room closet is a small space that is purely yours for dressing. The point of owning your house is to make it truly about you, so it's alright to be a bit picky with it.
To see about different options for your dressing room closet, our team at Superior Closets can help you out. Contact us today if you want a walk-in closet to meets your style.