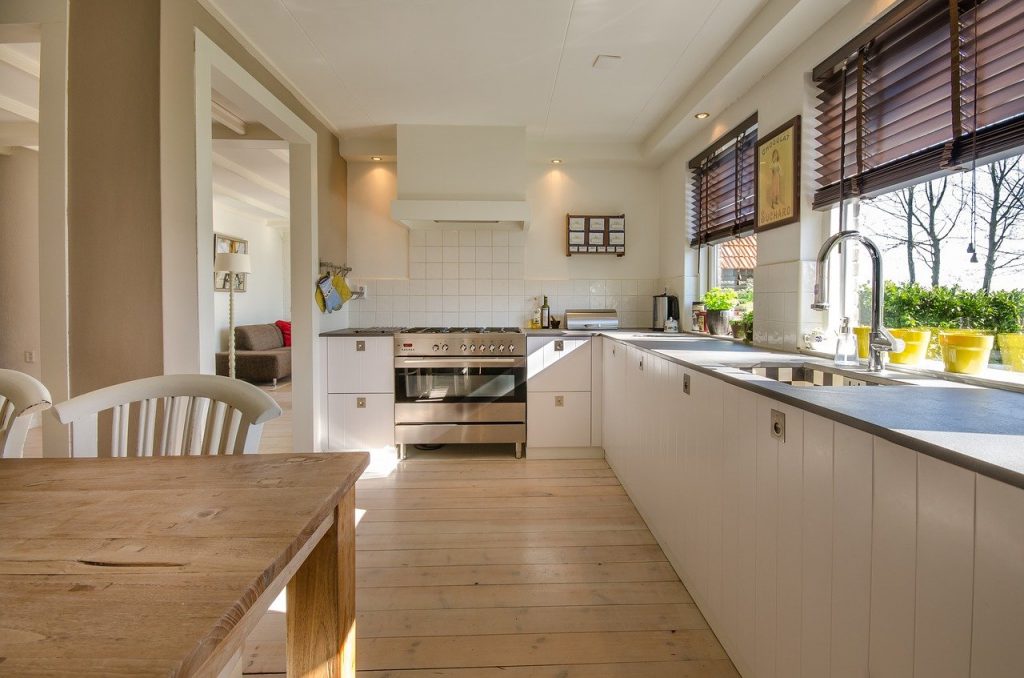 When it comes to organizing your kitchen, cabinets are the trickiest part. So if you want to look for some tips on organizing kitchen cabinets, this is the article for you.
Below, you will see five different tips you can take home to make your cabinets more organized.
Tip #1: Convert A Closet Into A Pantry
There are some homes built in such a way where there is no obvious pantry. Some people choose to put this pantry in the garage, but another solution is to move it into a closet.
Search around to see if any nearby closets would be suitable for additional shelving If you find one close to the kitchen, it's a great way to expand your kitchen storage potential.
Tip #2: Build Cabinets To The Ceiling
Some kitchens have a major gap near the top. This gap is underutilized and either leads to a cabinet with an abnormally large top or a gap between the cabinets and the ceiling.
To address this gap, see about installing some additional shelving or changing out cabinets. The point of kitchen cabinets is to utilize all of the available space, not give up before you reach the top.
Tip #3: Add Hooks To Hang Your Mugs
Unlike taller cups, mugs don't take up all the space in your cabinets. Mugs are pretty short compared to their taller cousins. So instead of placing your coffee cups and mugs on the bottom, consider hanging the smaller ones using hooks.
There are many over-the-counter storage solutions you can buy anywhere. You might also consider them to be a permanent feature as part of your kitchen remodel.
Tip #4: Create A Place For Everything
Stage one of organization is to be sure that everything has a place. Without this initial stage, most of your other efforts go nowhere. So be sure that your kitchen has a defined place for everything.
While larger plates, cups, and bowls end up going this way naturally, some people throw all the knives in a drawer and forget about them. However, when you want to find a particular type of knife, this decision can come back to haunt you.
Having a particular place benefits cabinets and drawers. So be sure you have a place for everything.
Tip #5: Consolidate Your Kitchenware
If you have too much "everything," it might be time to get rid of some of it. Check for doubles of your knives, bowls, or plates. If you have duplicates, removing them is a great way to save space.
One culprit of this is a mug collection. Mug collections can number in the 20s because they make for great gifts. Sort through yours to see about some mugs you don't need.
Conclusion
When it comes to organizing your cabinets, a great way to start is by going small. However, homeowners typically find that their storage space doesn't always suit their needs.
If this sounds like you, it might be time to contact our team of specialists to help you organize your home space.