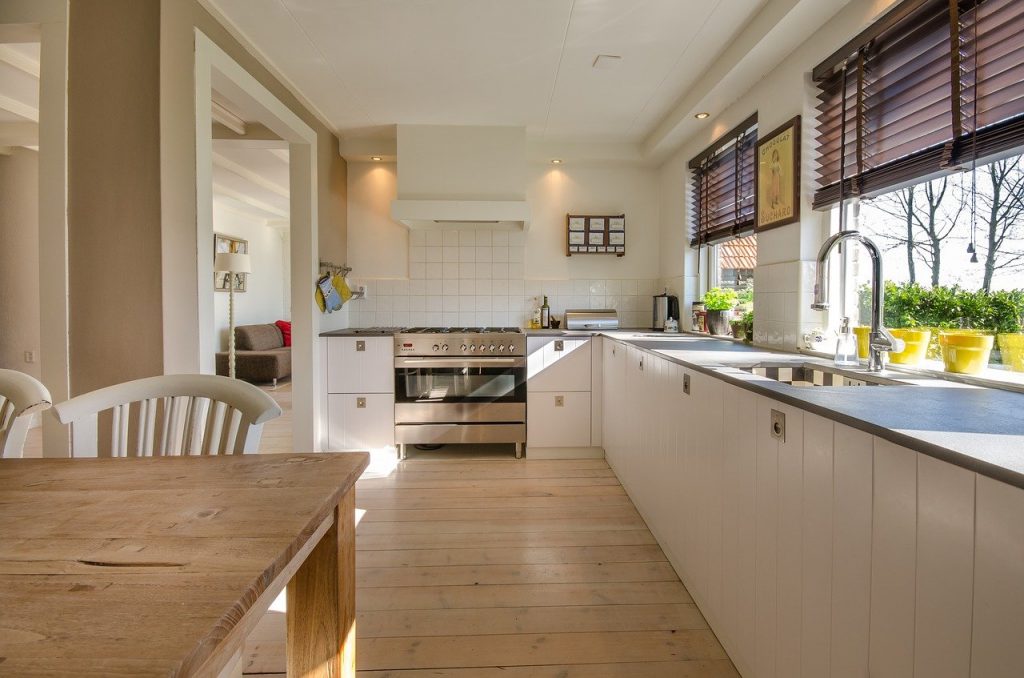 Depending on what you want, remodeling projects can get pretty high. To start on the right foot, you are going to want to start saving now. But that savings number will depend on the answer to this question: how much does a kitchen remodel cost?
From the broadest perspective, a kitchen remodels costs anywhere from $40 to $140 thousand. Most kitchen remodels fall in the middle at about $70 thousand. These numbers assume you are hiring a professional.
Below, we will delve into what impacts these numbers most heavily with a cost breakdown of different parts of a kitchen remodel.
Kitchen Remodelling: A Cost Breakdown
The Biggest Impact: Cabinets
In a complete kitchen remodel scenario, some have estimated cabinets to be 30% of your cost. Using our lower number from above, that means about $12 thousand.
Cabinets are expensive because they come in multiple varieties. Ideally, your dream kitchen should include the following:
Full-length kitchen cabinets that can reach the ceiling
Long-lasting countertops that you love to look at
To reduce the costs from what's estimated above, you should avoid moving plumbing if possible Plumbing movement is a big part of where that $12 thousand can go.
In some cases, less labor can reduce cabinet replacement down to below $10 thousand.
Installing Appliances
Appliances and installation of features make up a close number two. In many remodeling projects, these costs can easily overcome cabinets. So you can expect them also to be around 20 to 30%.
The installation also refers to sinks, dishwashers, fridges, ovens, and other appliances. The cost impacts change heavily depending on the need for powerful electrical outlets or gas implements.
Suppose you do not need to replace or repair any of these. In that case, the cost of installing appliances will be relatively lower. A willingness to compromise on using what already exists will reduce the cost of your remodeling projects.
Electrical and Plumbing
While electrical and plumbing issues don't typically take up much of the costs, the movement of these things is what can get them to add up. Moving the outlet will cost you money if you have a particular position where you would like to see your fridge.
The same can be said about your desired dishwasher position. Moving your drains and faucets will increase your bill in the upper range, often nearing $100 thousand. But, less intensive remodels can have these anywhere from a few thousand to zero.
To avoid this cost impact, you'll want to limit movement as much as possible. However, the position of these appliances can have less bearing on the overall vision you want to go for. Speaking to a designer might help you compromise.
Wrap Up
It's easy to be overwhelmed regarding the cost levels of different parts of your remodel. Through a budget that is aware of these potential costs, you can plan out for them over the next few years.
Having a kitchen that is your own should receive estimates from a trained professional. Our team at Superior Closets can help you plan for your new kitchen.