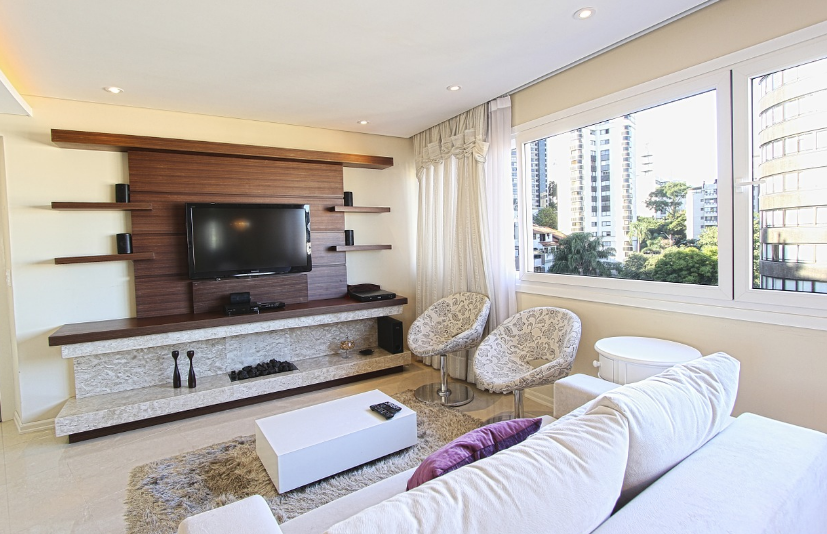 Finding the right entertainment stand can take some time. Your TV entertainment unit not only displays your flatscreen TV, it stores your media, books, and might even hide unwanted toys or electronics. The perfect entertainment stand provides an important focal point in your living room. Choose the right stand for your family with these pro tips.
1. Choose the Right Height and Size
Before you buy your entertainment stand, consider a few important points:
Do you have a 60-inch smart TV complete with high end speakers and a handful of remotes?
Or do you have a smaller 40-inch monitor?
When you sit on your couch, what is your viewing height?
Are your family members short or tall?
How much do you need to store in your TV entertainment unit?
As you can see, you need to ask several important questions before you choose the right unit. Find the right stand for your family's specific needs.
2. Go Custom
In fact, you might even want to consider buying a customized entertainment stand. Why? A customized stand will fit perfectly in your home, large or small. You don't have to second guess if the stand is the right height or can hold all of your media and electronics. The Superior Closet team specializes in custom storage and entertainment units. Call our designers today.
3. Match the Stand to the TV
Heavier large TVs might topple if they have the wrong stand. Look at how much wall and floor space you need to safely display your TV. You don't want to risk bumping over your TV. Check the weight capacity of any stand you consider. If you aren't sure which entertainment center works best for your TV, call our friendly staff at Superior Closets. They will be happy to answer all of your important questions.
4. Consider Your Room Layout
You might not have a big spacious living room for a massive TV stand. That's okay. There are many alternative options perfect for any home layout:
Swivel TV stands
Corner Stands
Hidden Storage Options
Wall-Mounted
Wall Console
Custom Lighting
Custom TV Stands
Variable Custom Height and Width Options
Even if you have a smaller apartment and need to display your TV in a multipurpose room, we can help you find the perfect option for your home.
Call the TV Stand Experts at Superior Closets
When you need to find the right entertainment unit for your home or business, call the experts at Superior Closets. With decades of experience, we know how to find the right unit for you. Contact us today.