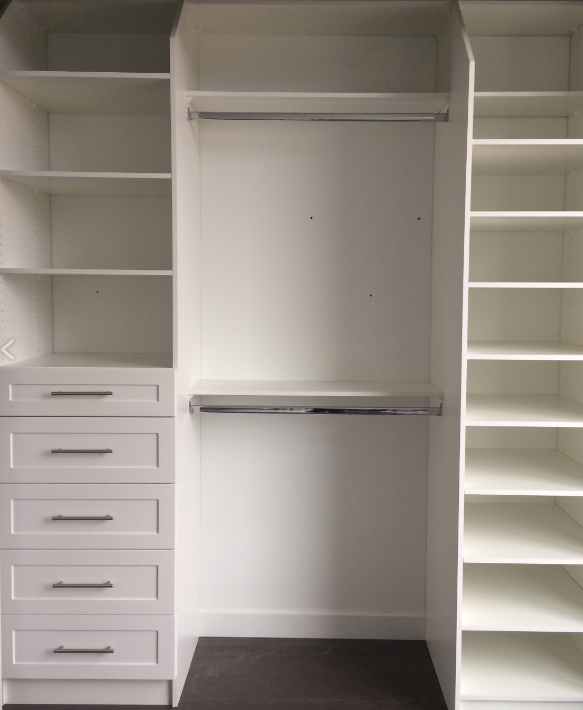 Increase the value of your home with custom closet organizers. Whether you opt for wood closet organizers or a closet organizer system, you will enjoy the additional storage and utility of a storage system. Each homeowner has a wide array of items collected year after year. Finding space for clothing, décor, photographs, shoes, and more can be daunting. Check out these incredible storage solutions trending in 2020.
Custom Closet Solutions
The best option for any homeowner is to consider custom closet solutions. The difference between a store-bought closet organizer and a custom-designed storage solution can be the difference between a one-size-fits-all system that might not fit your home or style and a custom option that perfectly meets your storage needs. Some custom ideas include creating a walk-in closet complete with vanity, designing elegant wood closet organizers with hidden drawers and compartments, or using custom lighting to transform a space.
Shelving Options
Instead of relying on traditional racks which often waste valuable space, instead opt for custom shelving options. You can choose from hidden storage shelving, wide open options, or shelving created for accessories like shoes and jewelry. Combine shelving with standalone pieces like an island with additional storage space.
His and Hers
Organize your closet by setting aside a "his and hers" compartments. Customize each side to fit the needs of each person. Does one partner need room for suits or a hefty boot collection? Do you need additional room for mementos, purses, or ties? Allow each partner to customize the right combination of racks, drawers, and storage spaces to accommodate their individual needs.
Door Options
When choosing the best closet organizer system for your home, consider a number of exciting door options. For example, mirror doors may increase the functionality and overall elegant look of your walk-in closet. Mirror doors expand a space and take advantage of natural lighting.
Wall Units
Do you need additional space for your home but have limited options? Sometimes you may need to knock out a wall or combine rooms. However, most homeowners underestimate the amount of additional space they have on their walls. Many times a wall unit provides the perfect storage solution.
Our quality closet experts will work with you to design the perfect closet organizer system for your home. Choose from an impressive range of products and styles. We can accommodate any space and budget. Call us today. Our friendly staff will be happy to speak with you. Contact us today.