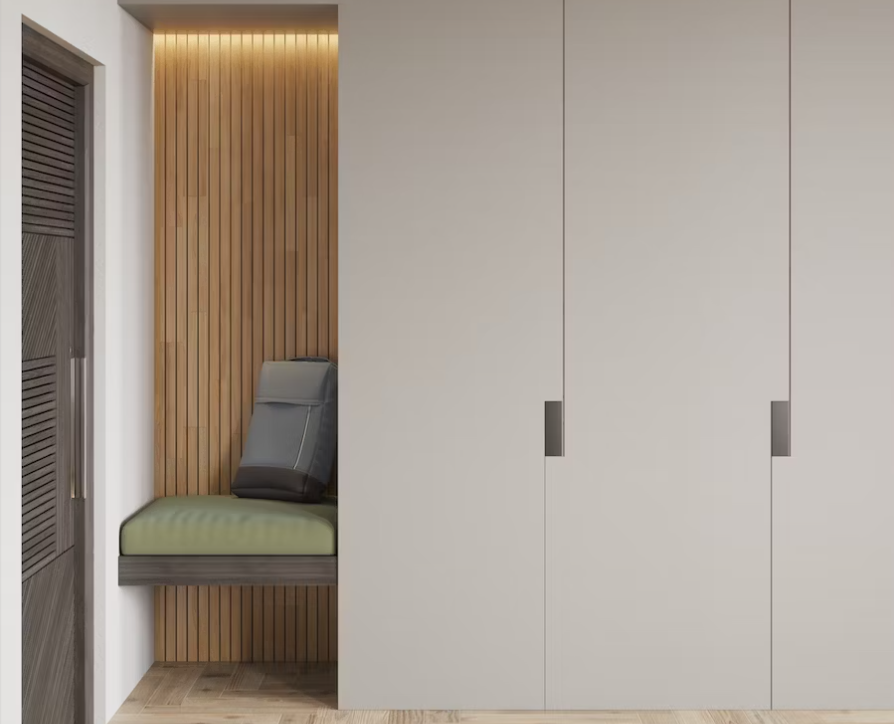 Living in a small space can be both cozy and charming, but it often presents a challenge regarding storage. However, with the right approach to custom closets and closet organization systems, you can maximize your available space and keep your living area clutter-free and functional. Explore some clever storage solutions to maximize your limited space.
Small Living Space Solutions
Investing in closet space can be a game-changer for small living spaces. Here are some ways custom closets can make a difference:
Tailored to Your Needs: Closets are designed for your belongings and lifestyle. They can be customized to accommodate your wardrobe, shoes, accessories, and more. With custom solutions, every inch of space is used efficiently.
Built-In Efficiency: Closets often include built-in features like shelving, drawers, hanging rods, and specialized compartments for various items. These features make it easier to keep your belongings organized and accessible.
Floor-to-Ceiling Storage: Closets can extend from the floor to the ceiling to maximize vertical space. This design provides ample storage and creates a clean and streamlined look.
Closet Organization Systems
Closet organization systems are another valuable addition to small living spaces. These systems are designed to optimize storage and keep your belongings tidy. How they can help:
Adjustable Shelves: Many closet organization systems offer adjustable shelves. This flexibility allows you to adapt the storage configuration as your needs change over time. You can easily reposition shelves to accommodate different items, from folded clothes to shoes and accessories.
Drawers and Dividers: Closet systems often include drawers with dividers, making it simple to organize small items like socks, belts, and jewelry. Dividers keep items separated and prevent them from getting jumbled together.
Double Hanging Rods: Utilize vertical space efficiently by incorporating double hanging rods into your closet organization system. This design feature is excellent for storing shirts, blouses, and pants, doubling your hanging space without requiring more square footage.
Pull-Out Accessories: Some closet systems feature pull-out accessories like tie and belt racks, jewelry trays, and valet rods. These accessories help keep your accessories organized and easily accessible.
Wall-Mounted Shelves and Hooks
When floor space is limited, look to your walls for additional storage:
Floating Shelves: Wall-mounted shelves provide a place to display decorative items, books, or small storage bins. They can be installed in any room, including the bedroom, living room, or kitchen.
Hooks and Pegs: Install hooks and pegs on your walls to hang coats, hats, bags, or even kitchen utensils. These versatile storage solutions keep items organized and within easy reach.
Fold-Down Desks and Murphy Beds
For small home offices or guest rooms, consider fold-down desks and Murphy beds:
Fold-Down Desk: A fold-down desk can be mounted on the wall and used as a workspace when needed. When not in use, it can be folded up to save space.
Murphy Bed: A Murphy bed is a space-saving bed that can be stored vertically against the wall when not in use. This allows you to free up floor space in a small bedroom or guest room.
Call Superior Closets for Your Custom Storage Needs
With these clever storage solutions, you can make the most of your small living space, keeping it organized and clutter-free. Combining these ideas'll create a functional and stylish living space that feels larger and more organized than ever before. Contact Superior Closets today.