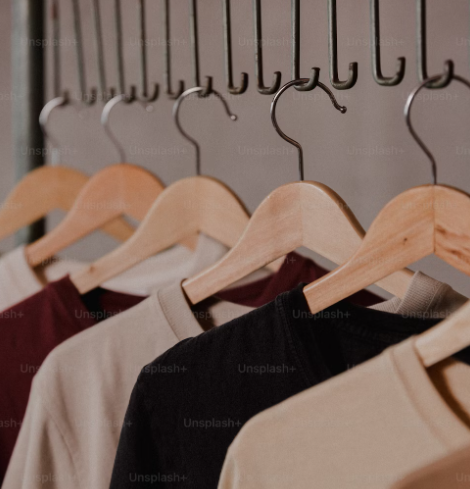 Living in a small space doesn't mean sacrificing style or organization. You can maximize every inch to create a functional and fashionable closet with clever solutions. Clever small apartment living room interior design makes a big difference. Custom closets and closet organizer systems make optimizing even the tiniest areas easy. Here are some creative ideas to give your small closet a big makeover.
Built-In Custom Closet
A built-in custom closet provides a polished storage solution for awkward nooks and unfinished basement spaces. Work with a carpenter to construct the closet framing into the available space. Add prefabricated shelving, hanging rods, and drawers configured to suit your needs. Melamine, wood, and wire shelving materials work well. Top with crown moulding for a built-in look for a beautiful living room interior design look.
Paint or stain the finished closet to coordinate with your décor. Customize with glass doors, lighting, or specialty pull-outs for shoes, ties, belts, and more.
Reach-In Closet Organizer
Reach-in closets are narrow spaces between walls or in alcoves. Maximize vertical storage with a reach-in closet organizer system. Choose from wood, metal, or adjustable wire racking. Install a tower unit in the corner to double hanging and shelving capacity. Add a closet rod and shelves above shorter hanging space.
Underbed pull-out drawers on rollers can substitute for bottom shelving. Hang shoe organizers, belt racks, and hooks on the backs of doors. Utilize baskets, fabric cubes, and other accessories to contain clutter.
Wall-Mount Closet Organizer
Small walk-in closets gain storage with a wall-mount system. Start with a track installed at the ceiling. Hang standards with adjustable shelves and rods suspended from the track. Use decorative hooks for bags, belts, and ties. Stackable plastic drawers or cubbies mount between the poles for folded clothes.
Add freestanding mesh drawers and slide-out trays. Install a closet rod below for short hanging space. Wall-mount systems keep floors clear and make use of air space.
Freestanding Closet Organizer
Freestanding storage units allow you to retrofit any room into an organized closet. To customize your needs, look for units with adjustable shelves, drawers, and hanging rods. Target freestanding organizers made by ClosetMaid, Rubbermaid, and IKEA. Position tall wardrobes or combo dresser/hanging units to partition a room.
Use modular bookcases and cubbies to build your system. Top with decorative baskets and matching hangers for a cohesive look. Freestanding pieces bring flexibility to awkward layouts.
Contact Superior Closets Today
No matter the size, a well-organized closet promotes tidiness. With customized racks, drawers, and smart solutions, small spaces can hold everything inside. Consult closet professionals or take on DIY projects to create your ideal layout. Use every inch efficiently and transform how you store clothes, shoes, accessories, and more. The results will be a closet maximizing each square foot with form and function. Contact us today.