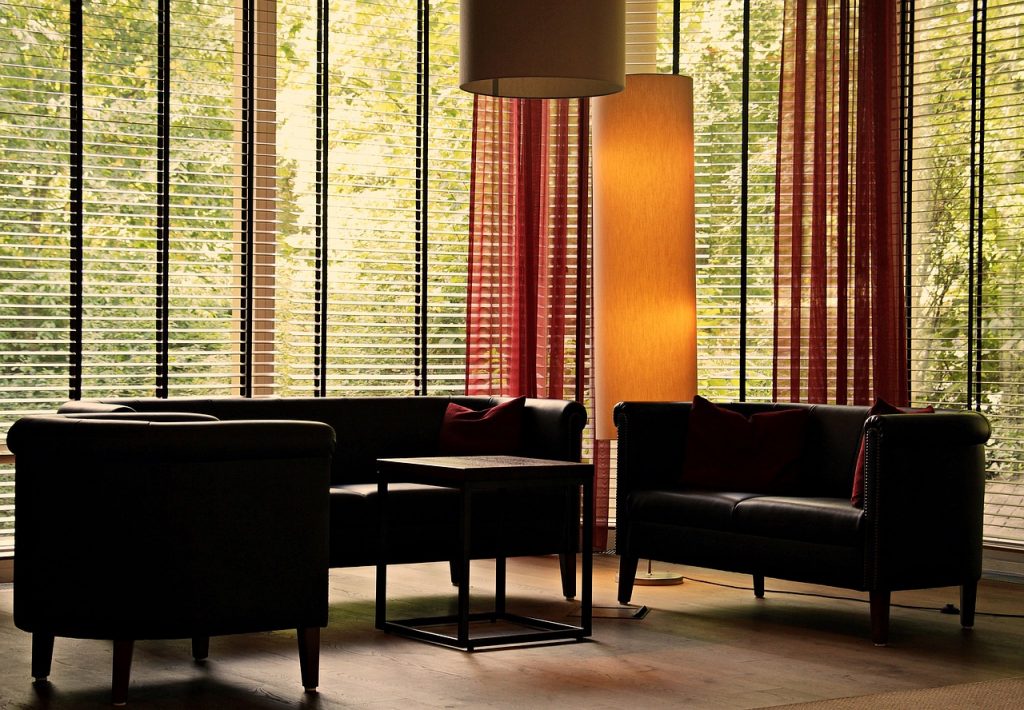 Curtains, treatments, and blinds fall in the same general category: window coverings. With the latest design trends happening now, we've got a list of the top window covering trends for 2022. To get inspiration for your window coverings, read below.
Trend #1: Bold Colors for Curtains
Cassic curtains are colored brown or have floral patterns on them. While this isn't always a bad thing, curtains need to be daring to stick around.
Bright, flashy colors should be on either end of the curtain. This enhances the room with beautiful colors in a non-standard way.
The old-fashioned french-curtains with floral patterns are a think of the past. They can be "plain curtains" that need a bit of flash to them.
Flashy curtains can be a bit much if you already have something to draw the eye to. White can be acceptable in these cases.
Trend #2: Japanese Blinds
The standard blind set is white and relatively plain. Japanese blinds are unique in that they are modern curtains that offer excellent light control.
The blind obscure most goings-on on the inside but still offer enough natural light with a dim color taken from the covering. These also come in neutral or earthy tones, perfect for a refined-looking reading or living room.
Trend #3: Roller Shades
Roller shades are an alternative to blinds that feel like you are pulling out a piece of parchment paper. You will have to get used to the "double tug" needed to hold them in place, but they are much more accessible than other forms of blinds.
Outside of being straightforward, roller shades involve a flat surface with great potential to be full-blind or semi-blind. Either option is excellent, offering great opportunities for any accent you want.
Trend #4: Light-Control Windows
Outside of natural fabrics from shades or the energy efficiency of darker colors involves light control and privacy control windows. These light-control windows refer to one of two things:
Automatic windows blinds you can drop with a button press or with time
Windows that automatically dim at given times
Either way, leaving the window control to your smart home takes the problem out of your hands. It makes your home more energy efficient with a modern style.
Compared to classic curtains, these trends are more elegant but can be a bit pricy on the trade-off. However, you might find them one of those perfect solutions for energy saving in the home.
Conclusion – A Wrap Up Of Other 2022 Trends
With 2021 coming to a close, here are some other popular window trends to look out for:
Bedroom trends call for restrained tones and a relaxing setting.
Retro styles are coming back hard across your kitchen.
Blackout shades are fine, but blackout curtains aren't as fun.
While these are trends based on some of the latest concerns, they shouldn't take over your unique style. Instead, use them as an inspiration for what you want.
To find out how to make this a reality, contact us today about all your window covering needs.