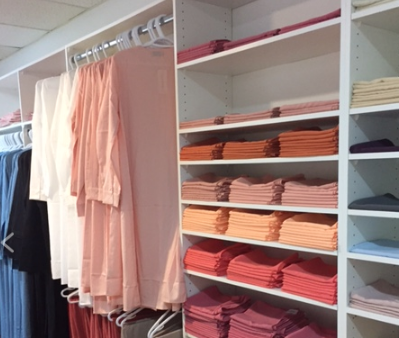 You can transform any closet space from a cluttered disaster to an elegant place of functionality and simple efficiency. How to get the closet closet design of your dreams? Whether you have to work with a walk-in closet space, a cluttered urban apartment closet, or decide to design your own custom space, consider these important tips.
Reimagine Your Closet
You need to really look at your closet space. Custom closet design requires a little bit of imagination. If you are starting from a clean slate, consider how you will use your closet. What will you store there? Who will use the closet? If you need to renovate an existent closet, empty out the closet to truly see its potential.
Measure the Space
Be sure to take accurate measurements of the space. Decide how much footage you want to dedicate to hanging clothes, shoes, boxes of memorabilia, hats, or office equipment. Try to imagine the space that you will actually need.
Organize Your Belongings
No matter how beautiful your custom closet design will be, if you have too much clutter, it will not serve its purpose. What to do? Take out all of the items in your closet. Set up three bins: Keep, Toss, Donate. Take each item in your closet and choose a bin for the item. Aim for discarding or donating at least one third of the items for the closet.
Think Ergonomically
If you are petite, don't store your shoes six feet above the ground. If you are very tall or have a bad back, avoid putting necessary items on the ground. Think about your most likely movements when going through your closet. Place the most-used items in easy reach. If you have small children or pets, place items like jewelry, shoes, or scissors out of reach.
Contact our seasoned design professionals today. We can help you design the perfect closet for your home or business. We look forward to hearing from you.