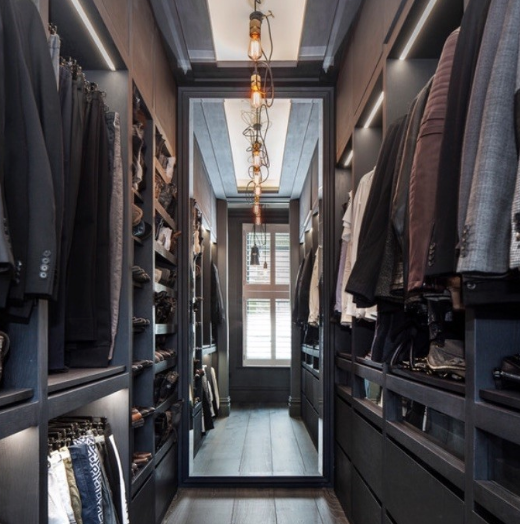 Your closet probably looks like most of our closets – a disorganized mess of shoes, clothes, papers, and other random items. You don't have to keep your closet looking that way. Instead check out some of these great organizations ideas, from modular closet systems to the KonMari method. From affordable to ultra-luxurious, find the right closet system for you.
1. Custom Closet
Before you splurge on a pricy system or throw out half of your personal belongings, take the time to speak to a professional about creating a custom closet space. If you have a large walk-in closet space, our professionals can help you find the perfect way to customize your closet with the right modular closet systems, lighting, shelving, and storage.
We have the perfect selection in custom cabinetry, lighting, walk-in closets, and closet organizers. Our experienced professionals can help you find the perfect closet for your home.
2. KonMari Method
Maybe you live in a small urban apartment and don't have the option to customize your home. The KonMari Method of organization encourages you to throw out any items that do not bring you "joy". What does this mean? Try these simple steps:
Pull out everything, yes everything, in your closet
Go through each item one-by-one
Ask yourself if the item makes you happy inside
If not, put the item in the discard pile
If the item does make you happy, then keep the item
Seems pretty simple? You might want to start with less personal items like shoes or books before tackling mementos and your old prom dress. By the end you will find that you will probably end up discarding half of what you own. It really is that simple!
If you have a smaller closet but want to maximize space, look into buying a closet system. There are options from Elga, Algot, ClosetMaid, California Closets, Modular, Easy Track, and more. Speak with our closet professionals and designers about the best system for your space.
Enjoy more room and utility in your closet today. Call us and let us help you.