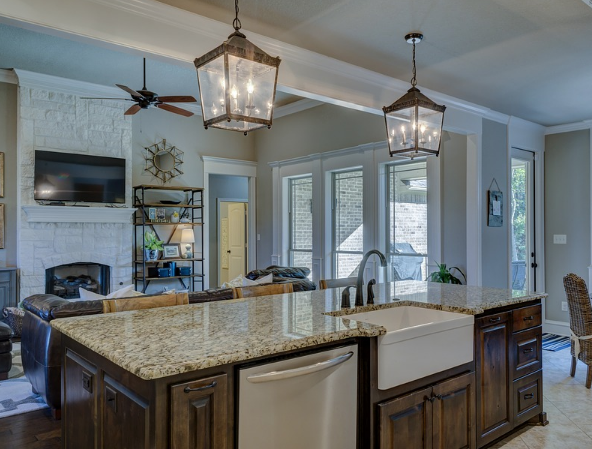 This year homeowners are opting for new refreshing natural looks for their spaces. Read more about the latest 2019 design trends from unique kitchen designs for small kitchens to top of the line professional luxurious looks. Every home has a style that will truly maximize space and add beauty to every home.
Storage, Storage, Storage
No matter the size of the home – small urban apartment to spacious mansion – every home needs good storage. In fact, one of the top trending kitchen designs for small kitchens involves the beauty of carefully concealed storage. With customized kitchen cabinetry you can hide pots and pans, spices, cutlery, and more in a tasteful efficient way. Hide spices in narrow drawers on an island, or find clever ways to install drawers for your collection of wrought iron pans. Instead of displaying a mess of dishes and cups, hide them behind beautiful woodworking and natural finishes. Install a custom-made pantry or closet to further maximize your space.
Open Shelving
For those items that you are not trying to hide, use open shelving and custom cabinetry. Display unique pieces, natural cutting boards, and live plants for an overall peaceful beautiful look. Inspired by looks from luxury hotels, these little nooks of unique style truly stand out in your space.
Go Vintage
Accessorize your space with unique vintage items. For example, buy retro chairs from estate sales or thrift shops and stain them in natural hues. Find unique knick-knacks from your travels and display for guests to see. Use soft lighting, natural materials, and antique fixtures to finish the look.
Greenery
No matter how you decide to design your kitchen, don't forget to add greenery. Beautiful houseplants and an organic mini-herb garden all add an extra touch of elegance to your simple design. Enjoy your beautiful space for years to come.